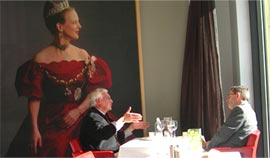 Everybody remembers Danny Kaye and his rendition of Wonderful, Wonderful Copenhagen, from Hans Christian Anderson…..ah! nostalgia, not what it used to be. Copenhagen is a great city, the Danes bicycle friendly even while Delanoe was in his pram. Lovely people, don't bother anyone, splendid sites to visit, the little Mermaid, Tivoli Gardens, nice Royals, what more could you want?
Getting back to Danny Kaye, he was a real gourmet, often worked out with Roger Vergé in his kitchens at Le Moulin de Mougins, even Vergé was impressed. Kaye would have loved Le Copenhague, Paris, now owned by Groupe Freres Blanc. Located on the Champs Elysees, it's part of La Maison de Danmark, with regular exhibitions, so you can get a bit of culture with your Danish (free entry). Sit outside on the Flora Danica terrace, have a delicious schmorgesbord, a glass of beer, watch the world go by.
Le Copenhague, the 1-star Michelin restaurant is located above Flora Danica, on the first floor, overlooking the Champs Elysees, contemporary décor, a magnificent portrait of Queen Margarette 11 surveys diners. It's all wonderful, Danish classics interpreted by the  talented French connection of chefs Georges Landriot (ex-Goumard) and Jerome Bonnet (ex-Tante Jeanne).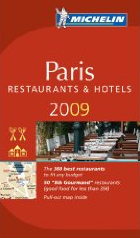 The menu is exciting and comprehensive, go for Danish specialities such as starters of Eel, smoked, crumbed and marinated. Duck Foie gras poached in beer, "danish little mermaid style". Plenty of choice for light eaters, such as cauliflower compositions. Yes, there is reindeer, tender, lightly smoked, roasted, drizzled with salsify and Lapsong Souchong sauce.
The thick slice of salmon marinated with dill, a Copenhague classic, was created for chanteur Gilbert Becaud in 1974 – sublime! Prefer it grilled? No problem, but only on one side, juicy! Continue with cheese by Maitre Alleosse and "The Danske Delikatessan" dessert of vanilla rice pudding, almond mousse, white chocolate and iced cinammon, chink to Danny with with a glass of Maury "Mas Amiel" special reserve dessert wine. A wonderful treat.
As is Les Ambasadeurs at Le Hotel de Crillon where the late King and Queen of Denmark   stayed (1914). Madonna and Arnold Schwarzeneggar stay for the sheer joy of  this discreet, sumptuous palace. Danny Kaye may have stayed, Leonard Bernstein certainly did, he's now a handsome suite.
Les Ambassadeurs restaurant, with Jean -Francois Piege at the helm since 2004, has 2-Michelin stars, Piege is an "espoir" so if all goes well he'll have *** by 2009. He first worked at The Crillon under Christian Constant, has honed his craft in the kitchens of Ducasse's Louis XV and at The Plaza Athenée. "He embodies French savoir-faire and French savoir-vivre", says Ducasse. "I have up-dated Les Ambassadeurs for the 21st century by revisiting everyday dishes with the techniques of modern cuisine, this is what I love to do", explains Piege who comes from the Drome, and wanted to be a gardener; "because I adore growing things and eating them".
Piege's menus are brief and consise, even the presentations in the elegant dining-room, are unique, like the rods used for the menus, which look like newspaper holders in gentlemen's clubs.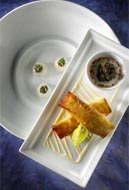 Piege's cuisine engages all five senses. Start with a sort of molecular TV dinner brought on a porcelain tray including beetroot salad in lemonade, a truffle butter sweet wrapped in cellophane. Continue with Piege's signature Langoustine/croustillante /sushi/bouillon with golden Caviar d'Iran. Pure heaven. Mains include Turbot de Bretagne "comme une escalope viennoise" accompanied by Chateau Malescot St. Exupery 1998 (Margaux).
The head sommelier David Biraud, together with Antoine Petrus will suggest, just tell them which region, they do the rest, decant with a candle, the full Monty. "For dessert choose a wine according to the colour of your dessert. This colour code works for most other dishes as well", he suggests. "Although it's up to you to make the choice".
Les Ambassadeurs is restaurant as theatre: the cheese is perfect, desserts include variation on a sumptuous theme of Pavlova, or a childhood orange cake, and with the generous petits fours, you could set up shop on Place de la Concorde. Then the finale, a wooden trolley groaning under the weight of fresh herbs. Snip, snip, snip and you have a fresh mint/thyme/camomile infusion. Take a bow Monsieur Piege – and a third star from BUZZ.
Address Book:
Flora Danica and Le Copenhague at La Maison de Danmark,
142 avenue des Champs Elysees, 8th (Metro: Charles de Gaulle-Etoile)
T: 01 44 13 86 26
Valet Parking
Shut – Saturday lunch & Sunday
Menu Copenhague 50€ – Variation Baltique – 69€
Udvalg Fra Vor Menu – Tasting Menu 109€
A La Carte.
Les Ambassadeurs,
10 Place de la Concorde, 8th (Metro: Concorde)
T: 01 44 71 15 00
Valet parking
Lunch 80€
Dinner Average Spend about 300€ + wine
Sunday Brunch from 70€