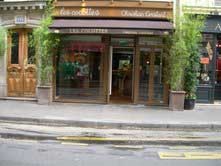 "Le Pape de la Bistronomie", says Figaroscope's Emmanuel Rubin. The what? Who? It's none other than Christian Constant, he's been called a few things in his life, but never Le Pape, even by his mum, who loves him to bits and on whose cooking all his ideas are based.
Since Constant quit the Crillon several years ago he has had some life changing experiences, as this is not Closer magazine we wont go into the details, but just stick to him making his mark on the chic left- bank rue Saint Dominique. First came the classy Violon d'Ingres, then Fables de la Fontaine (which he has sort of sold to his chef, but still keeps an eye on it), then Café Constant, everyone's favourite and now, "Les Cocottes", which opened this week to three hearts from the Popes of Figaroscope. A blessing indeed!
"The name is a play on words, "cocottes" means women", grins Constant, winking at his Scottish wife Catherine. But seriously what it means is a brilliant new concept. "For me it's the answer to fast food à la francaise, where can you get a good jambon beurre in this town?" he asks. Well from now on at Les Cocottes dear. The natural stone colours and hip décor are by Luis Allelulia who recently transformed Le Violon, when Constant decided to lower the prices, but certainly not the quality.
Think diner à la Francaise. There's a long table d'hote, a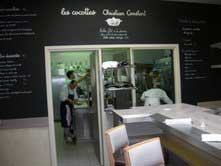 "zinc" bar and three giant Serrano Hams sitting in the window waiting to greet you. "We're open all day, every day", says Constant. Breakfast includes scrambled eggs, oeufs plats, hot croissants, toast and Christine Ferber jams. Of course there's newspapers, tea and coffee, fresh juices.
Lunch is for tasting "Les Cocottes", concocted in the kitchen by Constant, chef Philippe Cadeau plus a dream team of young talent. Constant chose multi-colour Staub casseroles which decorate the restaurant and can be bought to take home, empty or full. Waiting for her order is Annie, who lives in the quartier. "I've just ordered soup of Gazpacho de tomatoes brunoise, poivrons rouge et vert avec croutons and Verrines of Crémeux de tourteau, vinaigrette tomate et basilica", she tells me.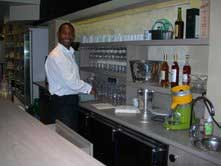 The prices are so terrific you'll want to rush there immediately. Les Salades 9€ – Soups 7€ – Les Verrines (in tall glasses) 8€ – Les basic Cocottes 12€ (Cocotte of the Day changes, yesterday it was Contrefilet à la plancha, fleur de sel et poivre, with Belle Salade melangé 24€ or, for the ladies who don't, "legumes de moment" at 12€. Quiches, tourtes, omelettes 7€ – 8 stunning desserts 6€ or La fabuleuse tarte au chocolat de CC – 8€. Italian ice-cream from the machine in the corner – 4€. "But I only want a sandwich". OK. I'm coming to that. Les Tartines – 4.50€ or Sandwiches and Baguette 5€, you choose the filling. Wash down with a glass of Anjou rouge, Clos de la Paonnerie 2005 would you believe – 2€.
And, if you want to eat at home, pop in and order. By the time you've had a look in the jeweller's next door, it'll be ready.
Every 'hood needs a "Cocotte", now that's what they should be out on the streets manifesting about n'est pas?
Les Cocottes,
135 rue Saint Dominique,
Metro: Ecole Militaire
No reservations: No telephone
Pop in for Sunday Brunch from 12€-35€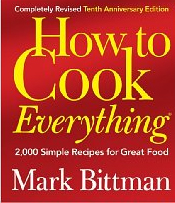 Sunday night Tapas
Boutique corner great for gifts
Open 7/7