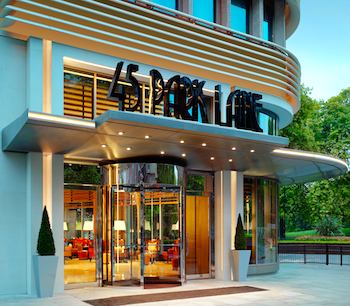 CUT at 45 Park Lane, London, Wolfgang Puck's first European restaurant
Alert readers will remember I flagged up the amazing Cowarth Park, Ascot recently. Michelin just awarded it a star in Michelin Red Guide: London Restaurants & Hotels 2012. It's part of the Dorchester Collection, as is the just-opened bijou, 45 Park Lane, located opposite The Dorchester and leafy Hyde Park, London.
Celebrity chef Wolfgang Puck is one of Elton John's favorite chefs, and with the launch of CUT at 45 Park Lane, Sir Elton will be able to pop in when he's in town. Brangelina have already been for Sunday lunch, Kate Moss and Jamie Hince for dinner, plus a sprinkling of stunning media angels (read: Louboutins and Lanvin, captains of industry, and the ladies who do). CUT is the place to be; if you haven't been or don't have a reservation, keep quiet about it.
Of course, you'll get priority booking at CUT if you stay. All 45 rooms and suites (to match the number over the door) overlook Hyde Park, with state-of-the-art technology and exquisite décor by French-born, New York-based Master Architect, Thierry Despont, whose clients include Bill Gates and Calvin Klein. Incredible thought and detail has gone into the design of the original Bunny Club, Park Lane. As you walk in a dramatic staircase leads to Bar 45, punctuated with modern art work by the likes of Damien Hirst and über-photographer Richard Young. There's a private residents lounge, library and 3D screening room. It's a club, without being a club . . . Bar 45 buzzes with energy.
As does CUT, Puck's restaurant, where Executive C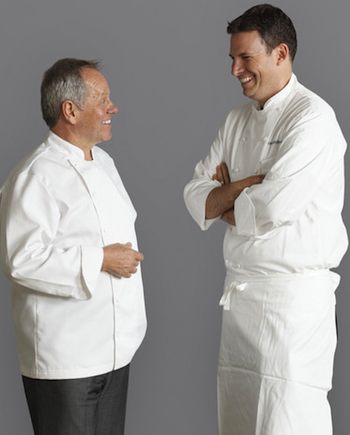 hef is David McIntyre, who's been cheffing with Puck for the last 13 years in LA, at Spago, CUT and WP24. Cannes-born Loyd Loudy is restaurant director and Vanessa Cinti the adorable wine-loving, Italian-born sommelière, who waits with her thick wine book to charm your palate. Choose a Mission Estate, Hawkes Bay Sauvignon 2009 from New Zealand for £49 or Baron Philippe Rothschild Pays d'Oc 2009 red at £25. Of course, there are the big vintages and Ms Cinti admits to a weakness for Champagnes, especially for breakfast, and has plenty from "little suppliers" to astonish.
CUT is a steak house, as are Puck's Beverly Hills, Las Vegas and Singapore addresses. On the menu: prime dry- and wet-aged beef plus succulent sautéed and roasted whole, fresh fish.
"The menu features the widest, and, best selection of beef available in London, as well as hand-selected beef from the United States, Australia, Chile, New Zealand and Devon," explains Loyd Loudy. CUTS are grilled over hard wood and charcoal, finished under a 650 degree broiler. Or go for a USDA Prime Black Angus Beef Burger. We loved the sautéed double-cut calves liver and the flash-fried Scottish Diver Scallops, the Lobster Club Sandwich and basket of warm fluffy breads. And, the astringent starters such as Big Eye Tuna Tartare with ginger or Heirloom Tomato Salad with Neal's Yard Goat curd. To finish: Banana Cream Pie, Bourbon Pecan Pie, Maple Whipped cream or ripe and ready cheeses from Neal's Yard Dairy with Honeycomb, toasted nut bread and quince paste.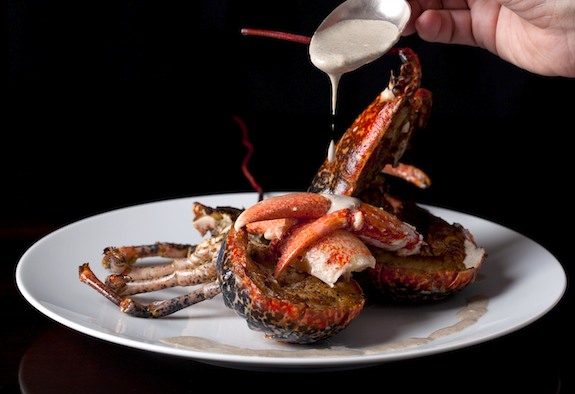 During the Festive Season, CUT will feature seasonal menus, including WP's take on traditional Thanksgiving Feasts.
They're big on breakfast here too, as in, griddled brioche, French toast, candied almonds, Tahitian vanilla, bluberry compote and clotted cream, egg white omelettes and crunchy granola! And, when are they coming to Paris?
"Wait and see, you never know," is the answer. Yum, this cutting-edge addy is definitely worth getting on the next Eurostar, darling.
CUT at 45 Park Lane, London
45 Park Lane, London, W.1
Tel: +44 (0) 207 493 45 45
Room rates start at about £395 + VAT
Stay at 45 Park Lane & you have access to the facilities at The Dorchester including The Spa & the 3-star Michelin restaurant, Alain Ducasse at the Dorchester.
Meanwhile, back in Paris . . .
Maison Kayser, multiple Paris locations
Eric Kayser's limited-edition leopard-print Bûche de Noël is not only good enough to eat, you'll want to wear it! You'll be welcome at any seasonal party with this little number. I don't know how "the Kayser" does it. Biscuit chocolat, mousse chocolat noir Ghana 68% plus a touch of crème brûlée au café d'Ethiopie. Place your order from December 16, 2011—48€ for 6 people.
Available at your favorite Maison Kayser store—there are 19 in locations in Paris, Levallois and St. Germain-en-Laye, including:
77, Quai Panhard et Levassor, Paris 13th
Métro: Bibliothèque François Mitterrand
Shut Sunday
La Tour d'Argent, Paris 5th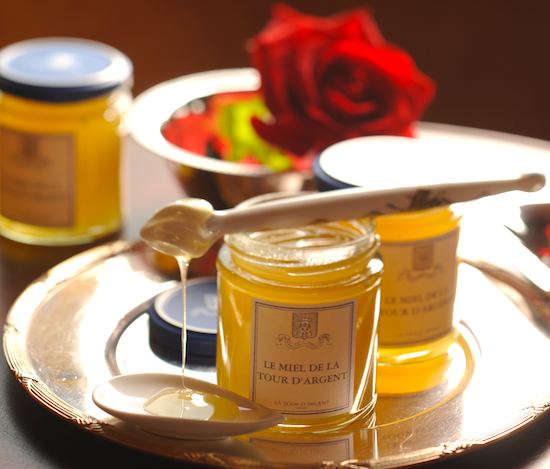 La Tour d'Argent restaurant and wine cellar (created in 1582) has beehives on the roof of the multi-story hôtel particulier, overlooking the Seine and Notre-Dame. The honey's ready for you, collected from 500,000 bees and harvested last July by Nicolas Géant, the Tour's apiculteur, who says it has subtle perfumes of mint.
25€ le pot de 200 grammes
Comptoirs de la Tour d'Argent
2, rue du Cardinal Lemoine, Paris 5th
Order at La Tour d'Argent's online e-boutique
Harry's New York Bar, Paris 2nd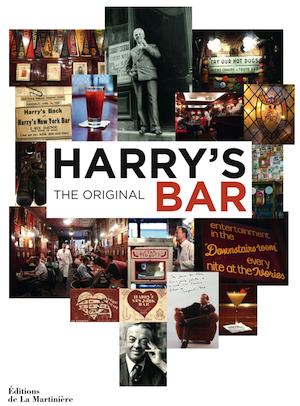 Not a lot of people know that Harry's New York Bar in Paris created many legendary cocktails, such as: White Lady (1919), Bloody Mary (1921), Harry's Pick Me Up (1923), Side Car (1931), Blue Lagoon (1960), James Bond (1963), etc.
Tell the taxi driver, "sank rue doe noo." November 24 they'll celebrate 100 years of cheers by publishing a book and launching five new "special anniversary" cocktails.
"It's a club atmosphere without paying the membership," says Eren Ellwood, a Harry's regular for many years.
Hemingway and Jacques Prévert adored the atmosphere, as do Julie Depardieu, Jean-Charles de Castelbajac and Étienne Daho.
Ellwood explains that in Octobers before American elections, the bar holds a straw poll, which has been accurate all but three times, so make a note in your diary to participate. Ellwood likes the hot dogs, club sandwiches, Croque-Madame and Croque-Monsieur, the evening piano bar and the fact that people talk to each other—which is not always the case in French bars.
"It's a little bit of New York, in Paris," he adds.
5, rue Daunou, Paris 2nd
Métro: Madeleine
Tél: 01 4261 7114
Open daily 12pm-2am—open until 3am Friday & Saturday nights
And if you're reading this in NYC:
On Monday, November 14, Brooke Shields and Brad Oscar host "Make Believe on Broadway" at The Shubert Theatre, 225 W. 44th Street. The after-gala reception is at John's Restaurant, 260 W. 44th Street.
Only Make Believe's vision provides joy and inspiration to as many chronically ill children as possible, across the USA and worldwide. By creating and performing interactive theatre for children in hospital OMB say that freeing a child's imagination is a valuable part of the healing process.
Margaret Kemp is a Cordon Bleu graduate who spent a year traveling the world, working and watching in the kitchens of top chefs from Sydney, Australia via Bangkok, Hong Kong, California, New York and France. She reports for BonjourParis on the latest European trends, restaurants and hot spots. Please click on her name to see her weekly stories dating back to 2003 . . . et merci, Margaret.
Merci

, les abonnés

premium

,

nous vous apprécions

.
Do you have a story to share with our readers or a story suggestion? Please send us your story ideas & suggestions: contact us.

Premium members can save 15% on OpenSkies flights
Save 15% on business-class international flights between Paris and New York on OpenSkies, the airline for Smart Flyers. To request your discount code valid for up to 4 in your travel party, please click here for promotion details.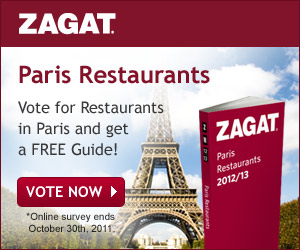 Hurry! Last week to collect your 
free

copy of
ZAGAT Paris Restaurants 2012/13 (a $15 value)
Just click and write a few clever remarks about your favorite Paris restaurants …
Need inspiration? Check our Dining, Bars & Tea Salon reviews.
You might be quoted in the next issue that you'll receive for free just for participating.
Hurry! Online survey ends October 30, 2011.
Shop direct at Amazon.com (and merci for using our direct link—your support allows us to publish BonjourParis)
and check our Francophiles Favorites loaded with French-themed items for travelers and Francophiles. Choose your category at the right edge, then click the category's last page number to browse the latest listings.
Short-cut to our 100 TOP SELLING ITEMS

(please wait for widget to load—updated daily)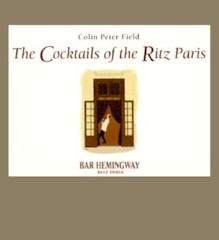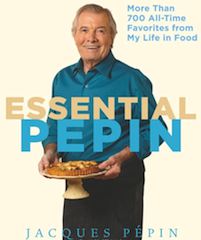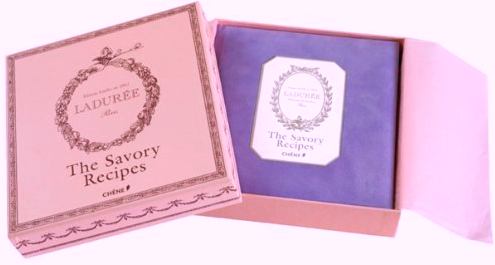 Cocktails of the Ritz Paris [by Colin Field, Bar Hemingway bartender at the Ritz Paris]
Essential Pepin: More Than 700 All-Time Favorites from My Life in Food & bonus DVD w/ demonstrations by Jacques Pépin [October 2011]
Ladurée: The Savory Recipes [November 2011 release. 39% advance order discount available as of Oct. 11, 2011. Packaged like a gift from Ladurée. Don't delay: every past Ladurée book has sold out quickly]

Paris Shuttle is a leading provider of Paris airport transfers…save up to 30% by booking your airport transfers in advance online.