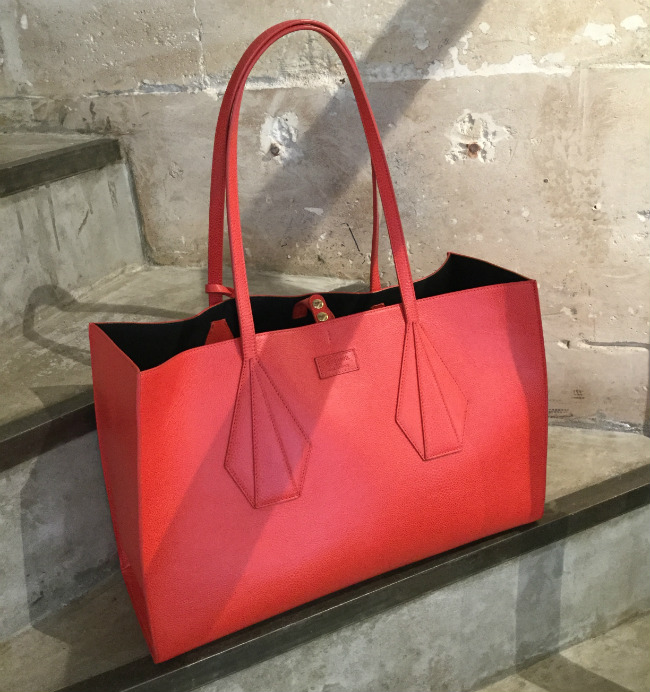 A joy of shopping in Paris is discovering "Made in France" brands which are a showcase for the country's savoir-faire. One of our favorites is Verbreuil, a maison of Haute Maroquinerie offering a collection of luxury leather goods entirely hand-made in France by master craftsmen who are experts in traditional leatherworking. In fact, Verbreuil's founders (a mother, Sylvie Véron Hériard-Dubreuil, and two daughters, Ariane and Sixtine) spent three years traveling across France seeking out the finest artisans and the best tanners.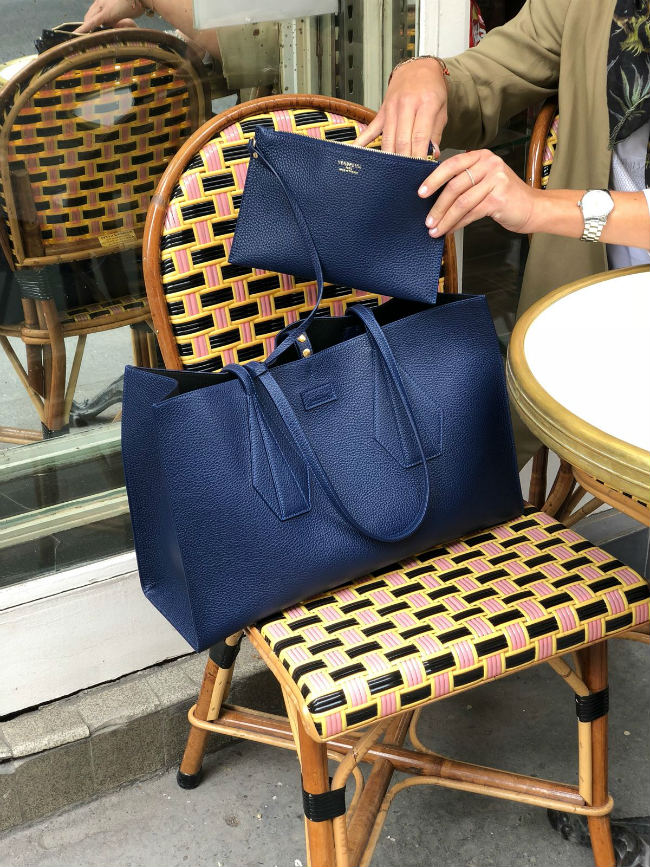 Verbreuil is redefining the designer handbag– and it's on beautiful display at their two Parisian boutiques. The Rive Gauche location is at 4 rue de Fleurus in the 6th arrondissement. The Rive Droite location is 18 bis rue Saint Roch, just off of rue Saint-Honoré in the 1st arrondissement. (Bien sûr, you can also place online orders at www.verbreuil.com.)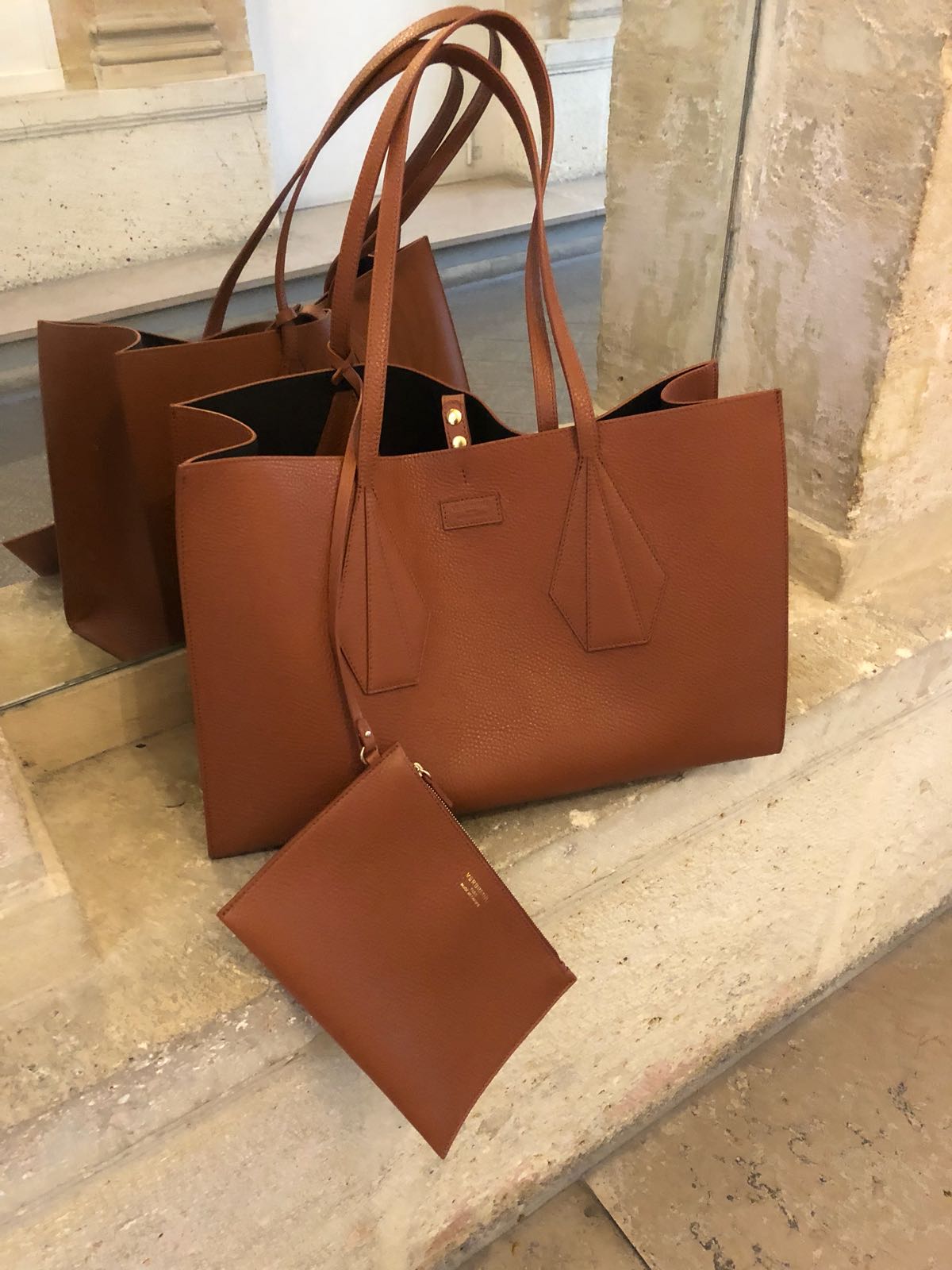 In the latest news from Verbreuil, the brand has launched a chic new bag called Fleurus Cabas, designed– with working mothers in mind– to encapsulate "daily elegance." It's inspired by the personal story of Ariane and Sixtine, who found that they needed a smart accessory for both business and personal use. Running from one appointment to another, juggling between their professional and personal obligations, the sisters dreamt of a bag that could face all situations: big enough to contain all the tools required for both executive women and wandering moms. Think computer, soft toy, files, water bottle, tissues… Sound familiar?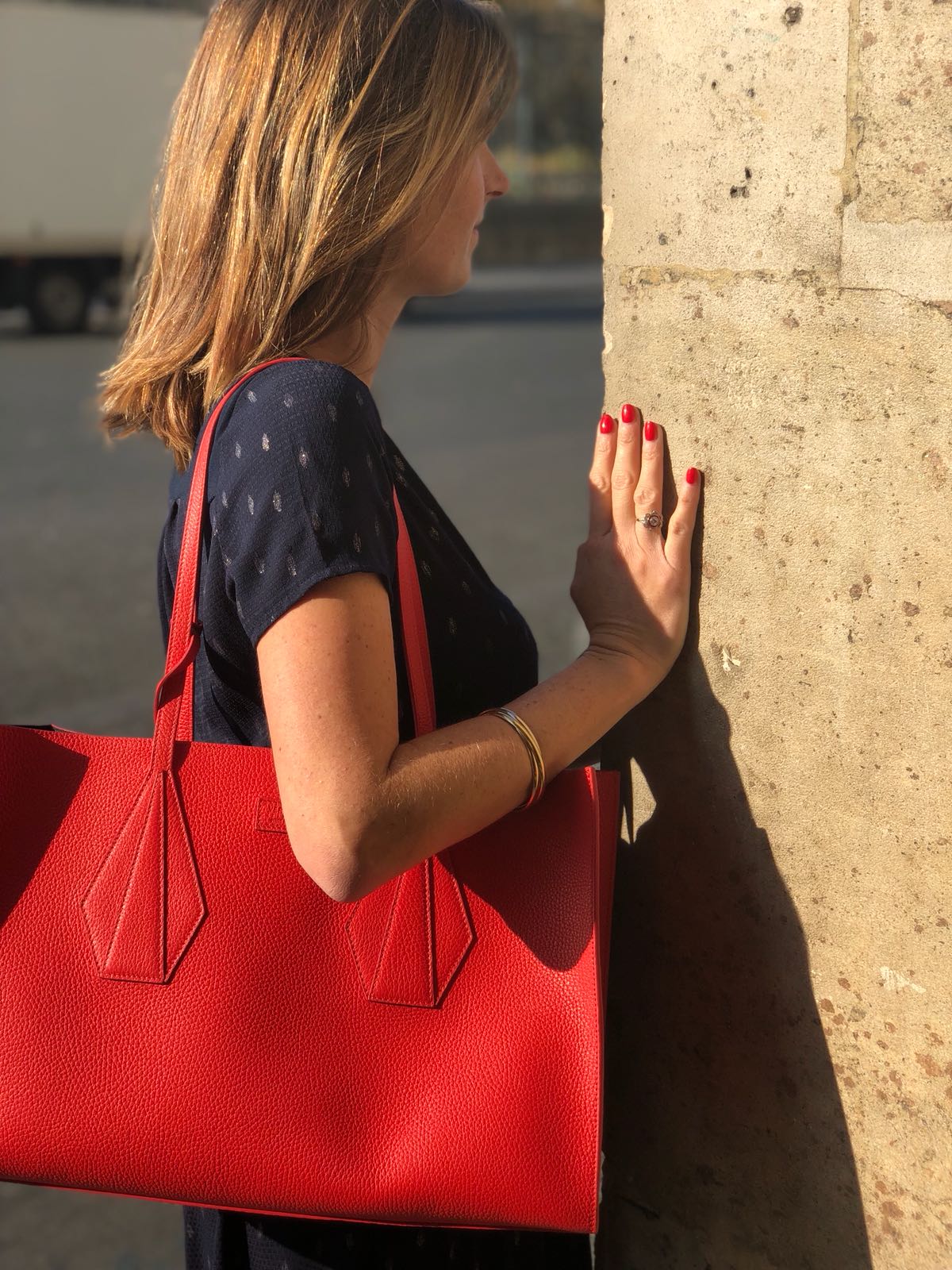 Thus the Fleurus Cabas was born. It's a graceful piece that mixes both elegance and functionality. Designed in drummed taurillon leather and lined in delicate suede, the bag manages to be comfortable, light, and high-end– all at the same time. The size of this "all in one" bag was defined after multiple tests, and refined details include the unique strap design. What's more, the Fleurus Cabas comes with its own removable zipped pouch– in order to easily find inside your essentials. The Fleurus Cabas exists in 3 different colors: Cognac at the price of 990€ and Bleu Outremer & Corail at 1085€.
For more information visit www.verbreuil.com