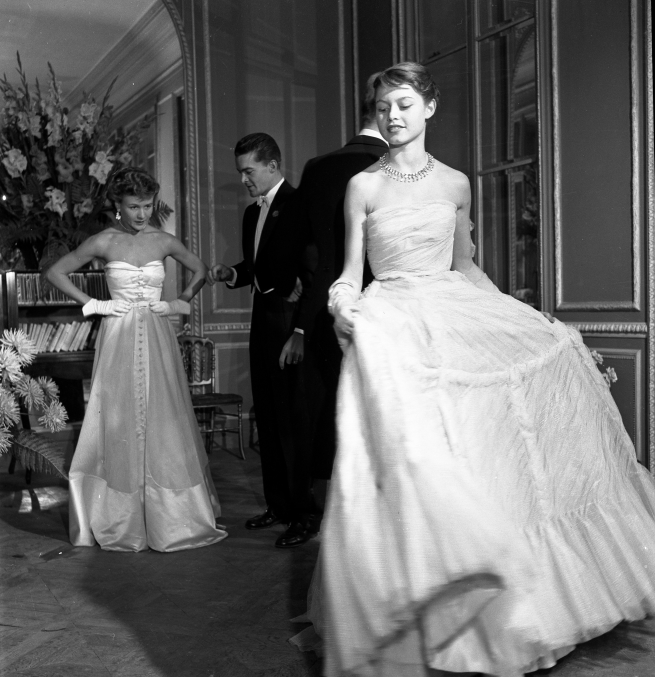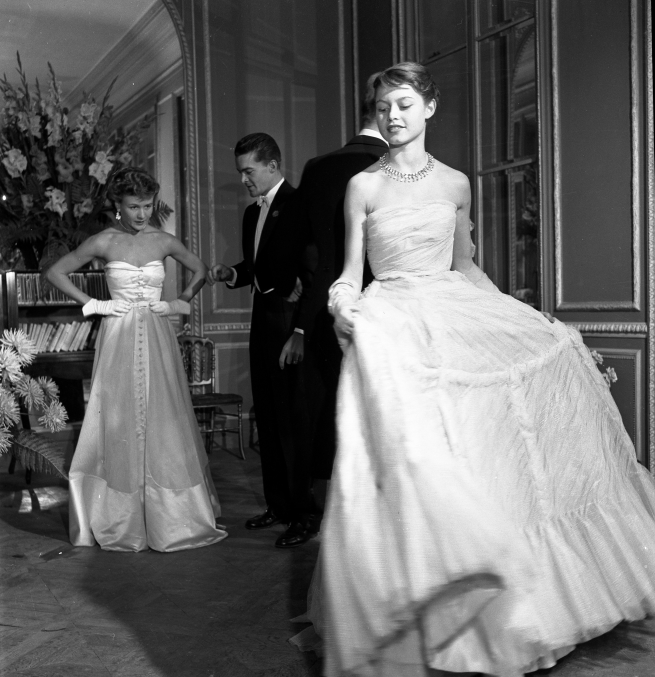 Versailles presents Robert Doisneau's Vogue Years and looks forward to the 9th edition of Esprit Jardin and a rare opportunity to visit the King's Vegetable Garden
Robert Doisneau, Les Années Vogue
Presenting a little-known aspect of the genius that was Doisneau (1912-1944), who famously said, "The marvels of daily life are so exciting; no movie director can arrange the unexpected that you find in the street". You know him best for the photograph Le Baiser de l'Hôtel de Ville – "the kiss outside city hall." In 1949 Doisneau signed an exclusive three-year contract to cover society news with Michel de Brunhoff, director of Vogue magazine and this sumptuous major collection– Brigitte Bardot makes her debut as a young model; Picasso retouching fashion photos; rehearsals at the Paris Opera– has never been seen in its entirety. And, there's the opportunity to meet Francine Deroudille and Annette Doisneau – Robert Doisneau's daughters – on Saturday 22nd April at 3 pm when they will sign copies of the book Robert Doisneau, les Années Vogue (Editions Flammarion 49€90). They famously say that their father's cameras were the fifth members of their family!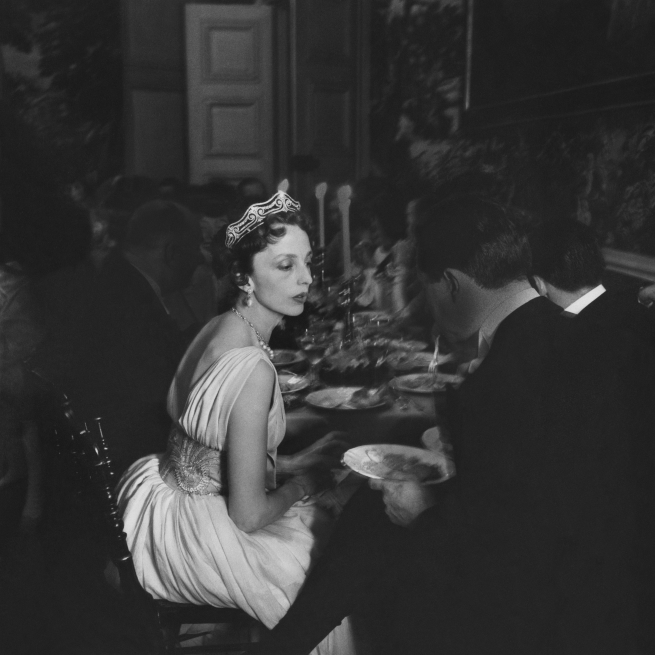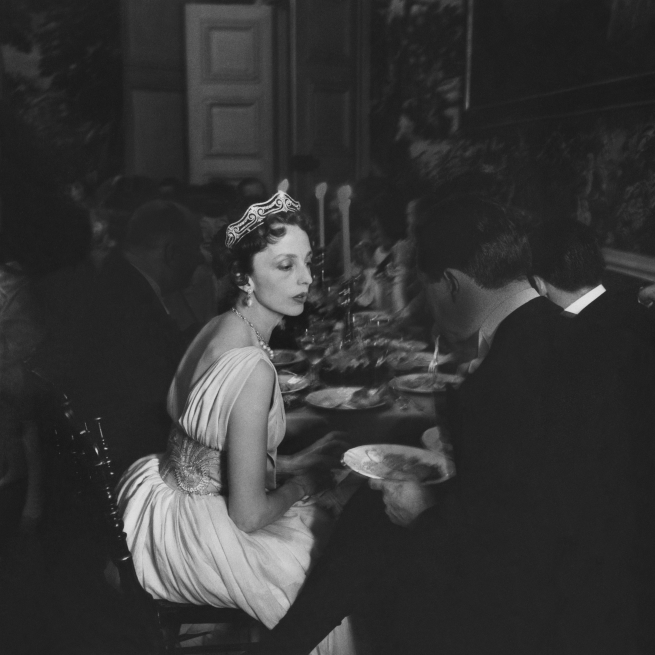 Until 7th May, 78 Boulevard de la Reine, Versailles. Tel: 01 30 97 85 15. Entry €5. Closed Mondays & Tuesdays. Open Sunday to Wednesday from 12 noon – 19hrs. For more information visit the website.
Versailles Annual Garden Festival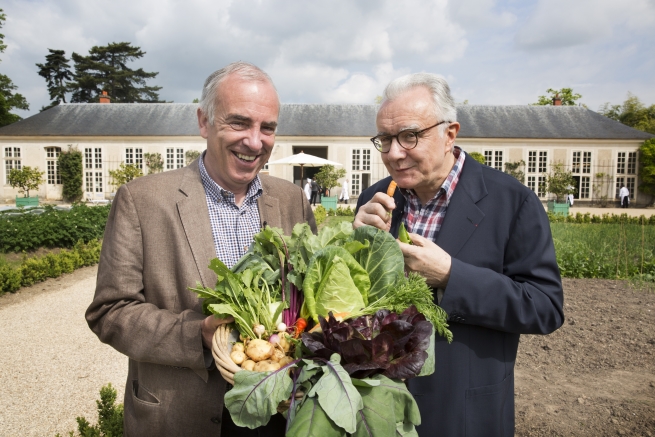 From Saturday 1st-Sunday 2nd April all roads lead to Versailles for the annual Garden Festival showcasing the magnificent Royal gardens, workshops, shopping and exhibits. Among the 70 to 80 exhibitors will be La Ferme du Piqueur demonstrating how to build a mur végetal (vertical garden) as originated by famous botanist Patric Blanc and how to make your own herbal tisanes.
So fish out your green wellies, gather your family, and head off for a day in the country.
Start the tour at Place de la Cathédrale Saint-Louis where the centerpiece of the event will be an exciting ecological pop-up 300- square meter town garden created by local landscape gardeners and florists. The latest gardening equipment and methods will be explained alongside demonstrations of floral art by La Société d'Horticulture des Yvelines, basket making by Foutu Brin, Montgivray and, being France, the participation of local butchers, bakers, honey makers, and restaurants.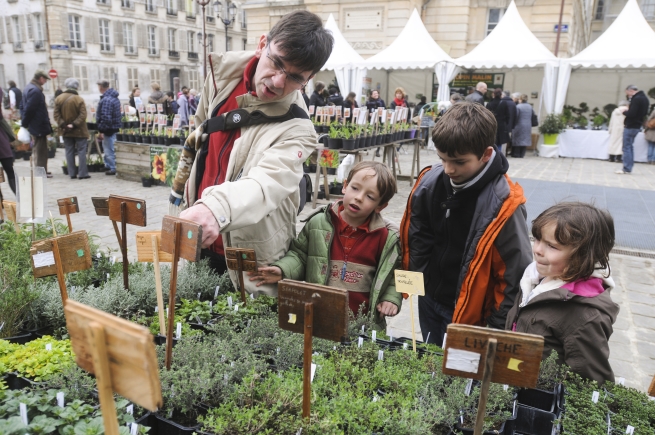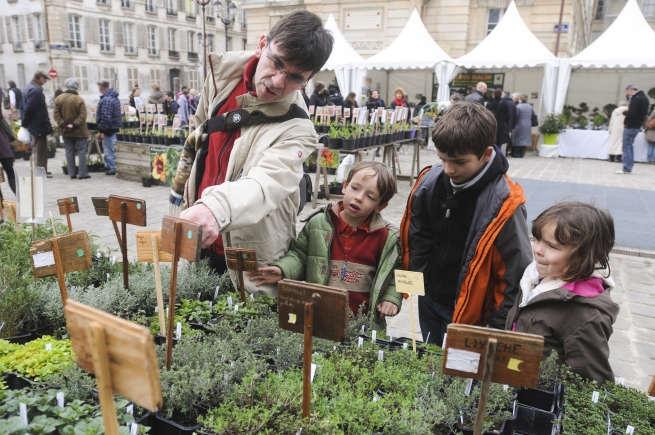 And, for the second year running, The King's Vegetable Garden will open, with free access, from 10am-7pm. Built between 1678 and 1683 by Jean-Baptiste La Quintinie at the request of Louis XIV, the vast area, listed as a monument historique, houses the prestigious Ecole Nationale Supérieur de Paysage.
Heading the Royal gardens is Alain Baraton (who works with Alain Ducasse cultivating vegetables and herbs for his restaurants). Read his fascinating story in The Gardener of Versailles: My Life in the World's Grandest Garden by Alain Baraton – Translated by Christopher Brent Murray.
I can't promise that it will be Alain Baraton but there's inspirational guided tours on both days at 11 am, 2:30 pm, 4 pm and 5:30 pm. For more information visit www.potager-du-roi.fr
Esprit Jardin
Potager du Roi, parvis de la cathédrale Saint-Louis, Rue du Maréchal Joffre & rue d'Anjou 78000, Versailles. Website: www.esprit-jardin.fr
Geting there:
Gare Versailles Château Rive Gauche (RER C)
Gare Versailles Rive Droite (Transilien)
Gare Versailles Chantier (Transilien & RER C)