Ground Control: A Pop-up Haven in a Former Railway Station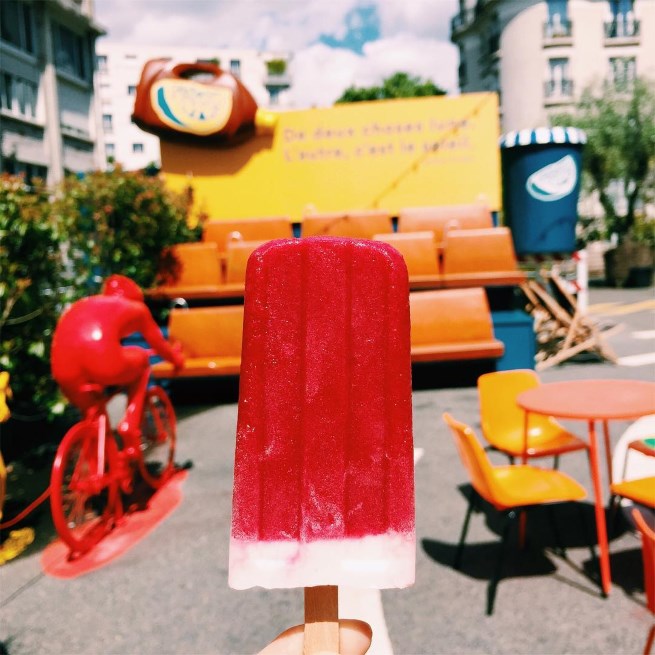 Last year we were wowed by the Grand Train, a creative pop-up space installed in an old SNCF rail depot, and this year promises more excitement, in the form of Ground Control: a 6000-square-meter haven for lovers of all thing inventive and pop-up. The project can be found at the Halle Charolais, a former postal railway station belonging to SNCF (the train company), just a few minutes walk from Gare de Lyon in the 12th.
Sprawling across an open-air terrace, the installation features no less than six different food stalls and three bars, some of which are housed in disused buses and trains to provide a bit of shelter from the sometimes-unpredictable August weather in Paris.
Here's whats on offer:
RØK by WoodMen: Nordic streetfood with suitably mysterious and unappetising names like NYHAVN and SKAGEN. Think delicious smoked salmon.
Rozell & Co: Sweet and savory, crepes Breton style.
Peppa Porchetta: tasty porchetta sandwiches.
The Asado Club: An almighty Argentinian BBQ grill.
PNY: Vegetarian burgers from Paris' experts.
Ten Belles: Top-notch coffees and Glaces
Perhaps the main attraction at Ground Control is the organic kitchen garden overseen by Fermes de Gally, who are also offering lessons in horticulture for any budding gardeners. Pun proudly intended.
A number of events and activities, including DJ sets and concerts, will be held at Ground Control, so take a look at their website for more information.
Ground Control is completely free to visit!
Project ends Sept 30th!
www.groundcontrolparis.com
Open Monday to Saturday 11am-Midnight and Sunday 11am-10pm
81, rue du Charolais 75012, Paris
Photo credit : Glaces by Ten Belles at Ground Control, photo: @tenbelles
Leave a reply
Your email address will not be published. Required fields are marked *