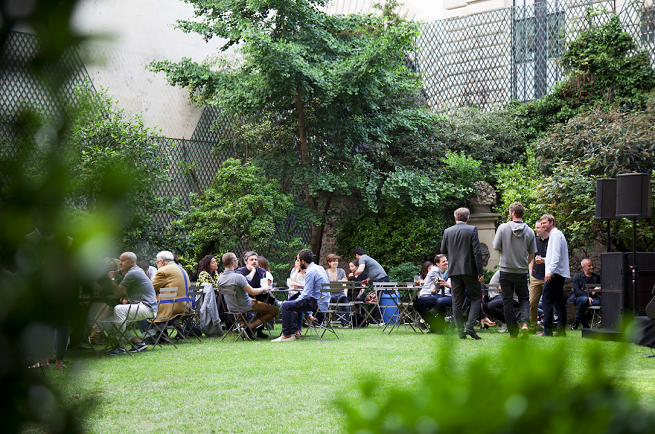 This summer, the Mona Bismarck American Center in the 16th arrondissement plays host to Summer House- a two month festival with live music concerts, DJ sets, cinema screenings, tasty food and even tastier cocktails. The events take place in the private garden of the former mansion of the famous 20th century American socialite and fashionista, Mona Von Bismarck. Near Trocadéro, the Mona Bismarck American Center boasts fantastic views of the Eiffel Tower.
A full lineup can be perused below: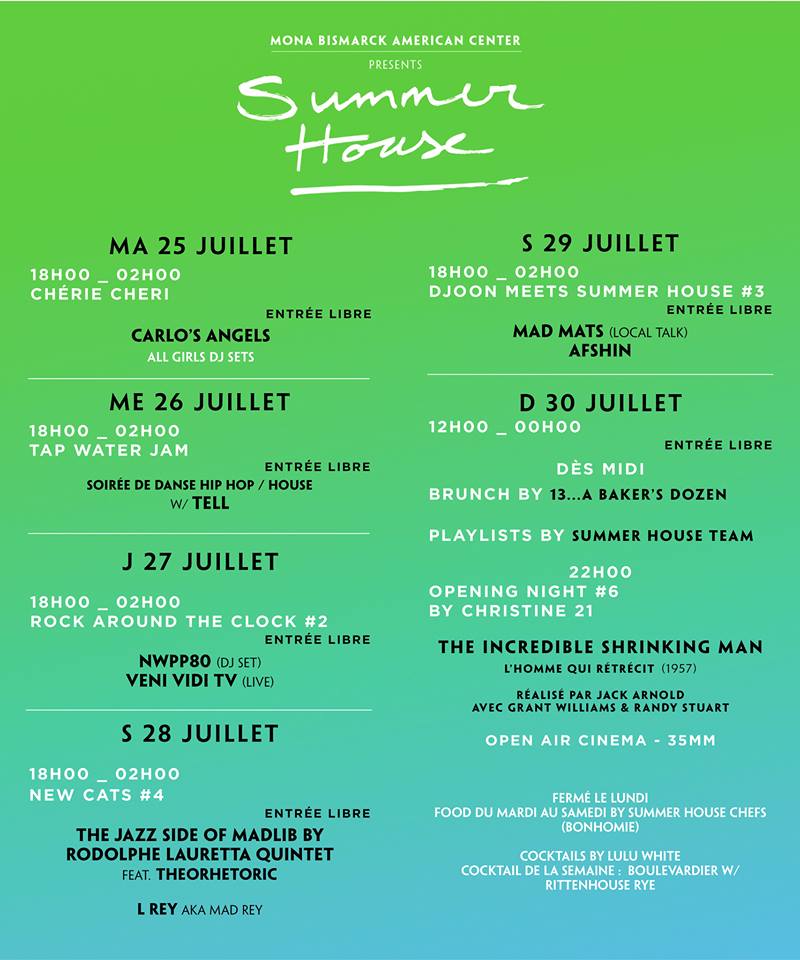 As you can see there is an eclectic mix of performers, from old school Hip Hop to jazz trios, so pick a night that suits you and get groovy.
Food is provided by the creative collective at Bonhomie, the same people behind the Little Red Door cocktail bar. Suitably for the Mona Bismarck American Center, the chefs will be cooking up Pastrami sandwiches, New York style; Chicago-style hot dogs, as well as a few Mediterranean dishes to keep things civilized.
Cocktails will be shaken by the Lulu White team from South Pigalle, and you can expect plenty of American themed blends here too, with amble servings of absinthe. Think New Orleans speakeasy.
The majority of the events are free entry, and the project goes on until mid September. Closest metro stations are Trocadéro and Alma-Marceau, on lines 6 and 9, depending which direction you're coming from.
For more information on the event, visit their website here.