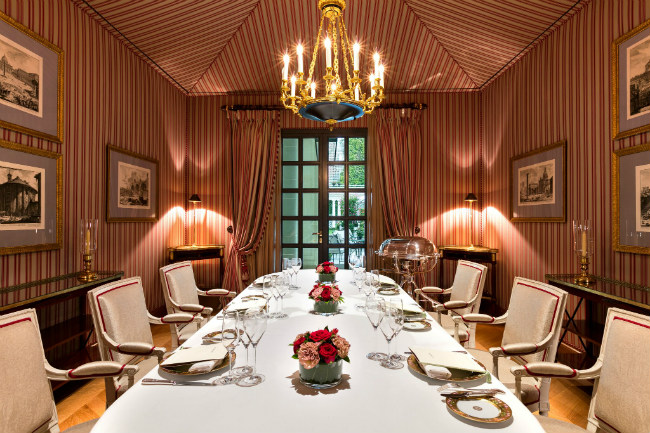 This autumn Parisian hotels are giving us plenty of reasons to pay a visit to the City of Light. From new cocktail soirées, to pop up shops, and even elegant table setting workshops, here is a round up of the exciting events being hosted at the city's fabulous hotels.
Le Bristol Paris has partnered with La Maison Christofle, the prestigious French tableware brand to create an exclusive and unique package for hotel guests until December 22nd. For those interested in learning more about the art of French table setting, the special package includes an exclusive visit to La Maison Christofle for a private workshop, as well as a Christofle gift, and dinner for two at Michelin-starred brasserie 114 Faubourg, where you can admire Le Bristol's own beautiful table setting as well as the cuisine of Executive Head Chef Eric Frechon.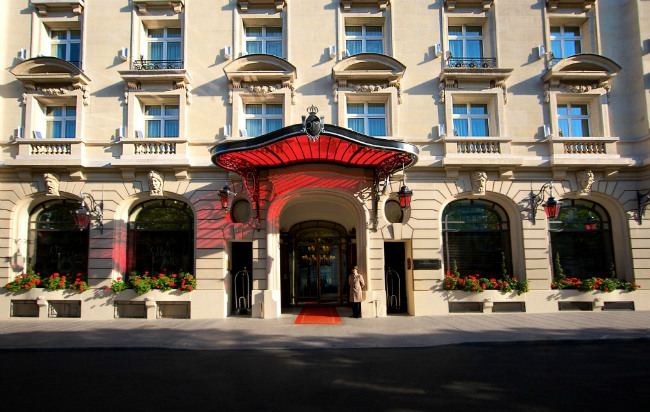 This month Le Royal Monceau Raffles Paris has launched a new gourmet Afternoon Tea menu with acclaimed patissier Pierre Hermé. The Royal Afternoon tea will be available every afternoon at the hotel's Bar Long, with guests invited to try a selection of gourmet finger sandwiches, classic treats such as madeleines, fruit tarts, and shortbread, as well as imaginative miniature creations from Maison Pierre Hermé Paris.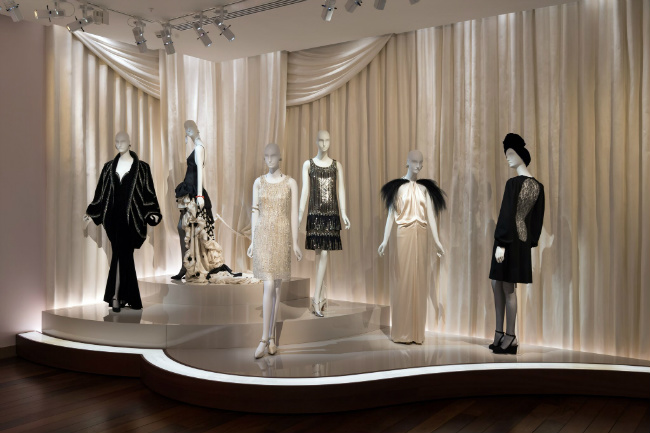 To celebrate the opening of the new YSL museum, Le Pavillon des Lettres has now launched a new hotel package to make your Paris stay even more fashionable. Located just a short walk from the museum, guests can enjoy a luxury stay at the hotel before heading to the Musée Yves Saint Laurent for a private guided tour. Just like Saint Laurent's famous clients, guests will enter the museum through the haute couture house's legendary entrance before enjoying the 1hr 15 minute tour of the designer's studio, taking in original sketches, collection boards and photographs. To cap off a great day, back to the hotel later that days for cocktails and champagne.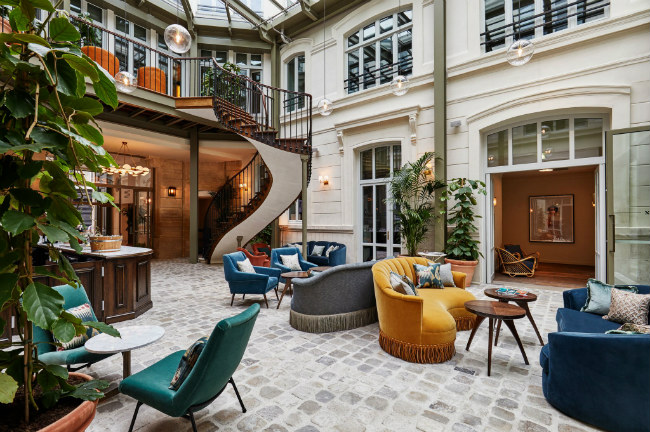 It only recently opened but The Hoxton Paris has wasted no time in organizing events at its brand new location, including a new pop up store, "Something In The Box." Partly inspired by Mary Poppins' bottomless suitcase, The Hoxton Paris has invited Alice from Flash Design and Emily from Studio Marant (and niece of Isabel) to curate a collection of art and design objects based on the theme of travel. Many of the pieces are by young and emerging designers with some produced only in limited editions. The pop-up will take place December 7th to the 24th, so just in time for Christmas shopping.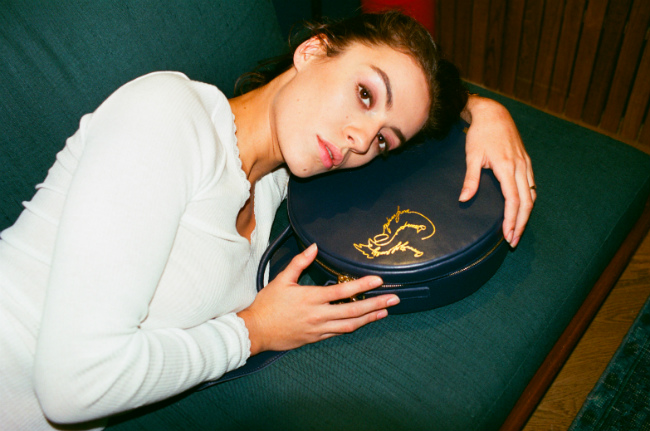 Staying true to its name, Community of Quality, as well as its "Made in France" ethos, C.O.Q. Hotel has teamed with Parisian design brand Darris on a new exclusive handbag. Launched by Pauline Avinio back in 2015, Darris focuses on high quality leather bags all made in the South of France by artisan craftsmen. For the new collection of COQ x Darris bags, Avinio has been inspired by the artist Jean Cocteau, and has designed a special logo for the bag incorporating the hotel's signature, "Community of Quality," along with "Darris Paris" and "Made in France." The bag is available now at private sales at the hotel until December 23rd.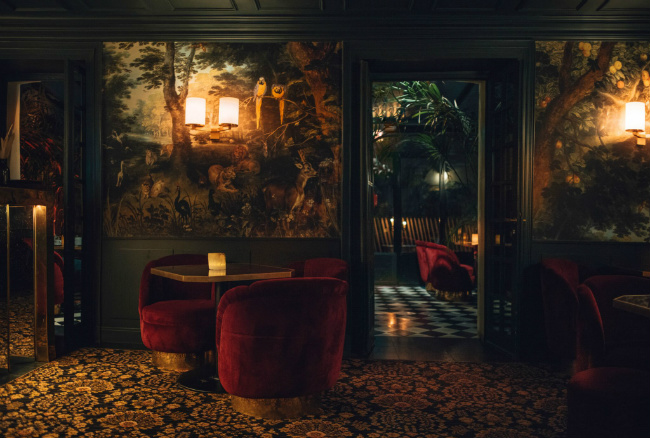 Exciting news for gin lovers, Hotel Particulier Montmartre is set to be the next Paris hotel to host a Hendrick's Gin Chambers of the Curious event, which will take place every night from November 28 to December 2. Hendrick's is inviting guests to come along to the hotel and take part in "brain experiments" with its eccentric team of scientists, as well as of course enjoy a few cocktails expertly shaken and stirred by a team of mixologists. Places can be reserved online now.