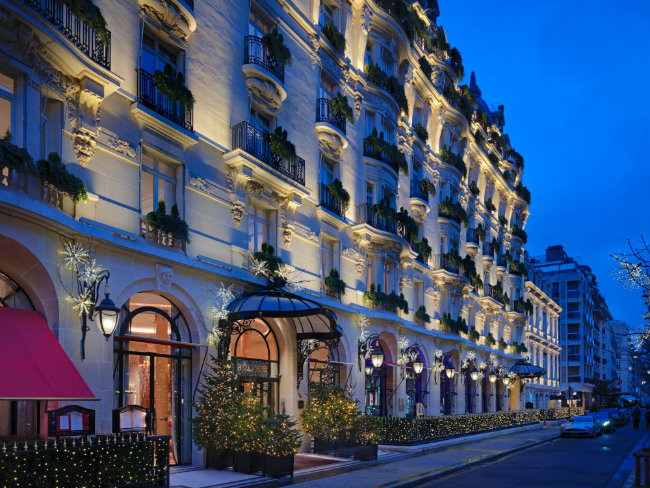 Parisian hotels are hosting the city's most fun and fabulous Christmas events this season. Here's a round up of our favorites. Oh, and if you love the festive decorations as much as we do, here's our guide to the not-to-miss hotel finery during this yuletide season.
In addition to its Christmas and New Year feasts, Hôtel de Crillon also has a range of other festive events planned for the season, taking place from December 1st to January 6th. The hotel will be opening Le Boudoir, its first pop-up pastry shop by Pastry Chef Pablo Gicquel where you can pick up the chef's creations to take home for yourself or as a special Christmas treat for someone else. Bar Les Ambassadeurs also has a new seasonal signature cocktail, Let it Snow, while Le Jardin d'Hiver will be serving festive goûters complete with a mini version of this year's Christmas yule log.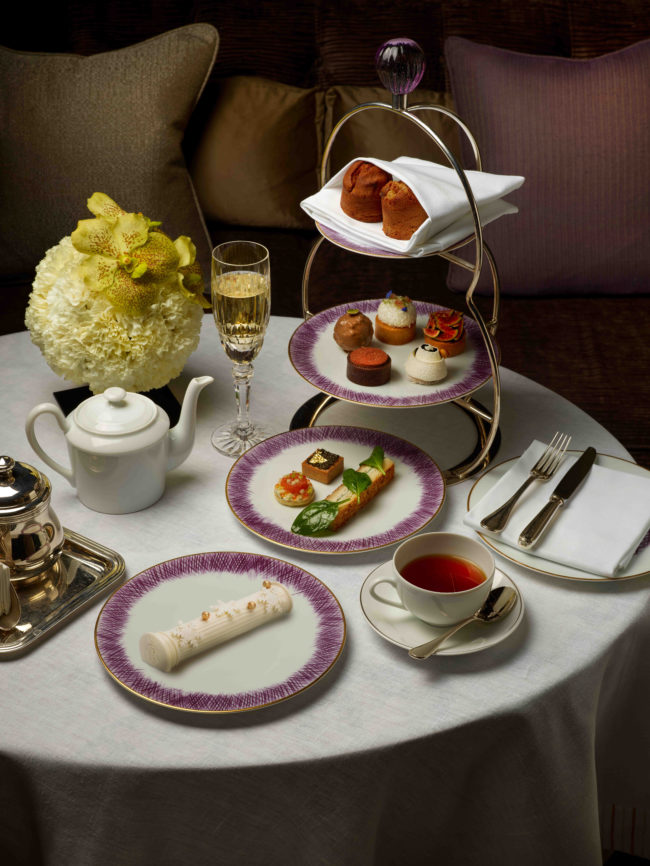 As well as its enchanted Christmas forest decorations, Le Bristol will also be serving up a variety of festive menus to celebrate the holiday season. Café Antonia is our favorite choice for a Christmas treat, with a new Hot Chocolate Christmas menu complete with a patisserie by Chef Julien Alvarez available from 1st to 31st December. Choose a seat by the window for a view of the hotel's incredible enchanted forest garden and twinkling lights.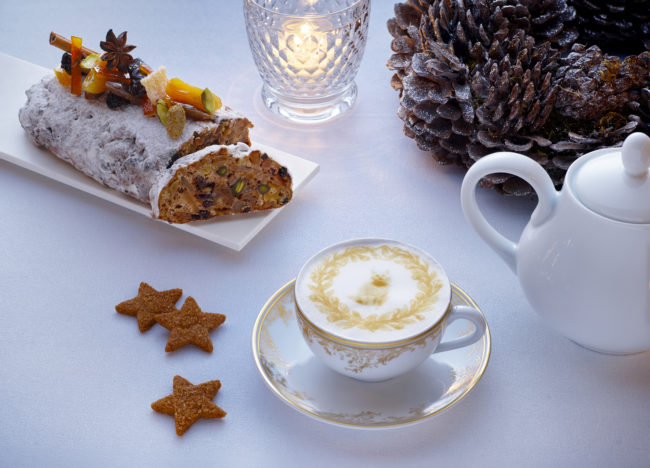 If you need a break from all that Christmas shopping, take time to stop off at the Ritz Paris to recharge with its seasonal Christmas teas. From December 3rd until January 6th, guests can enjoy a festive take on traditional afternoon tea with finger sandwiches, scones, and a pastry of your choice, of if you prefer tea à la française find a cozy spot in Salon Proust (read our review here) to indulge in a selection of delicious pastries. Champagne is available with both, bien sûr!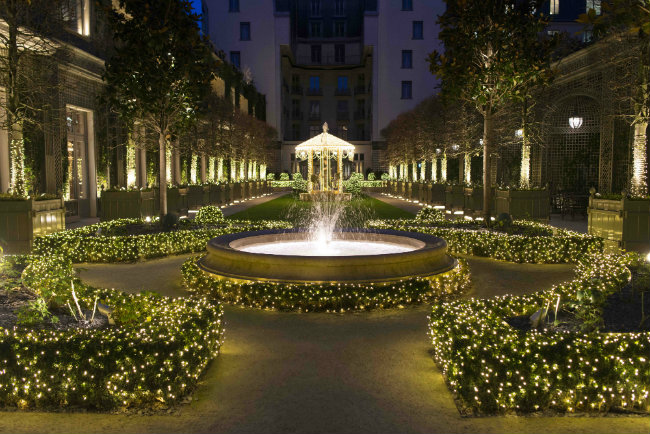 For those who are looking for something stronger than tea, the Lutetia has teamed up with Guillotine Vodka House and Kaviari caviar to open the pop-up Vodkaviar bar to celebrate the Christmas season. Head over to the hotel's Art Deco terrace from 3rd December to enjoy a selection of exclusive vodka cocktails, vintage champagnes and various fine caviars.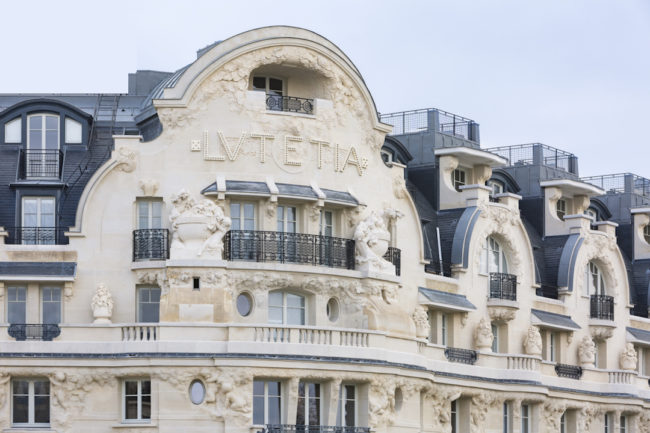 Hôtel Plaza Athénée has used some Christmas magic to transform its summer terrace into a winter treat for the kids this year with the opening of an ice skating rink surrounded by winter white fir trees. Unfortunately for us, it is just for children, but parents can always enjoy a more grown-up treat at the bar.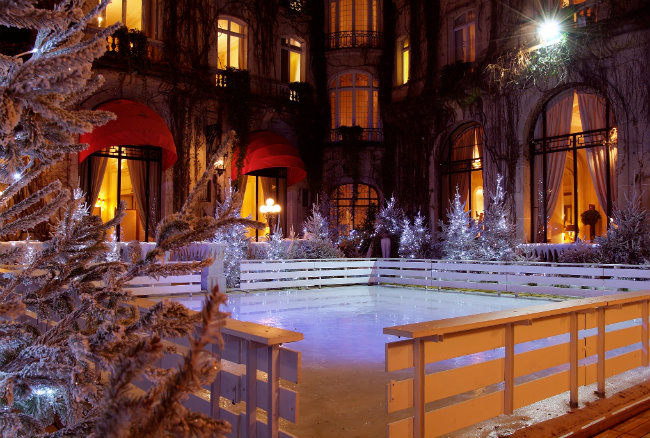 Hotel du Collectionneur has partnered up with spirit brand Beluga to bring festive fun to the hotel this year, temporarily relocating the hotel bar to the inner terrace to host a pop-up winter chalet. From November right through to March 2019 guests can enjoy lunch, dinner and cocktails in the chalet surrounded by Christmas decorations, cozy blankets, and twinkling lights. The hotel will also be offering a Winter Tea Time by Pastry Chef Bryan Esposito, complete with indulgent hot chocolate and marshmallows.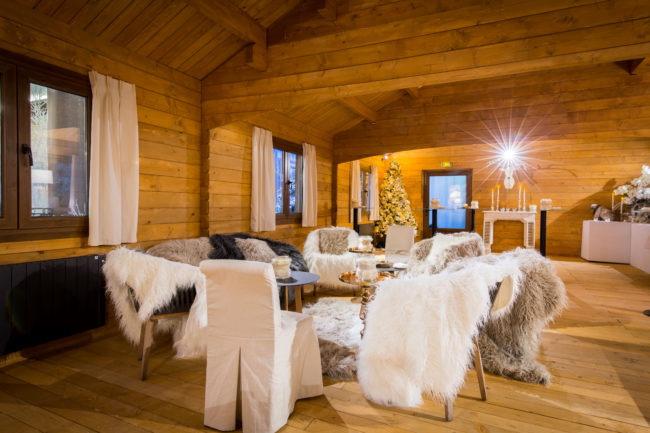 If you need an antidote to all the Christmas cheer, then head to CHI, The Spa, at the Shangri-La Paris for a moment to yourself. The hotel will be offering a new package to combat any festive stress, "L'Écrin de Noël", which includes a Chi Yu Signature Relaxing Massage or a bespoke facial treatment for one hour along with half-day access to the spa.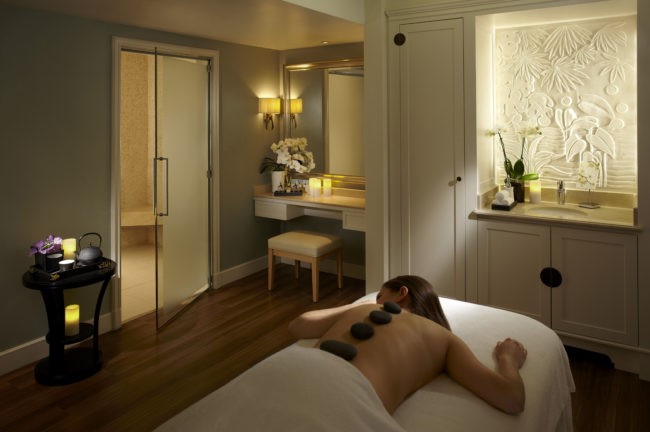 Mandarin Oriental Paris is repeating last year's festive Christmas market and once again offering guests and visitors the chance to shop the best of France with a variety of artisan cheese, preserves, cakes and biscuits in the hotel courtyard. There will also be a gourmet hot chocolate stand if you need a little winter warmer.