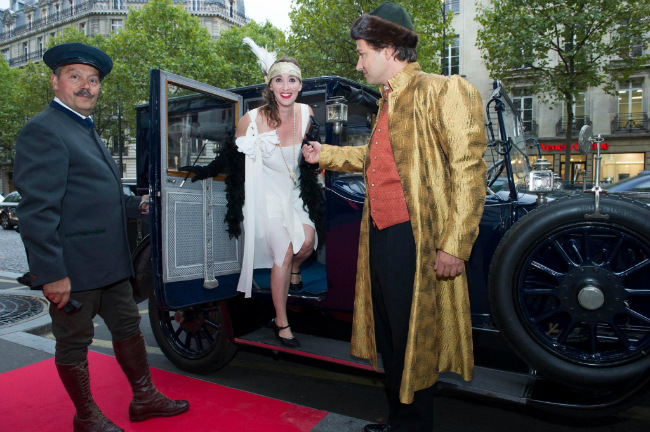 One autumn evening passers-by on the Avenue de Friedland stopped to stare. A vintage car was parked outside the majestic Hotel Napoleon—just a stone's throw from the Arc de Triomphe—and a photographer was snapping photos of invitées as they stepped onto the red carpet, dolled up in Roaring Twenties attire. Inside, guests were presented with feather boas, gloves, and hats to get into the party spirit.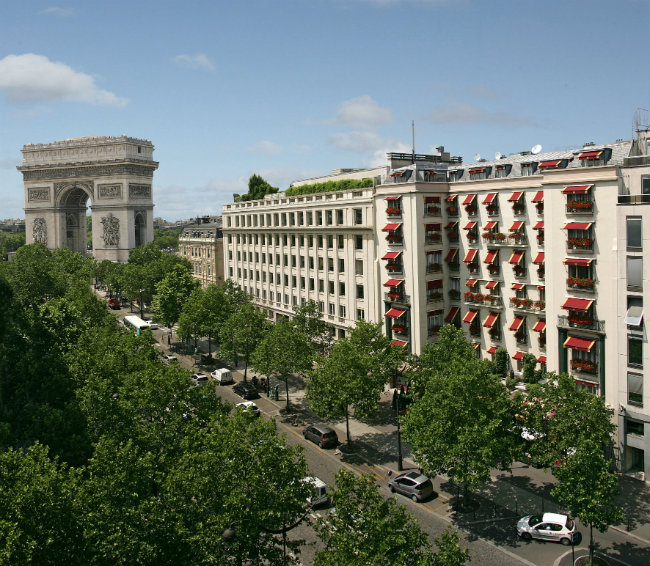 The Hotel Napoleon pulled out all the stops to celebrate a big renovation project. Behind a sparkling (newly scrubbed) façade, the hotel unveiled freshly decorated guest rooms and public spaces, with décor and furnishings straight from the Napoleonic period. (You'll even find documents bearing Emperor Napoleon's signature.) There's a new restaurant, renovated meeting rooms, and top-notch technology.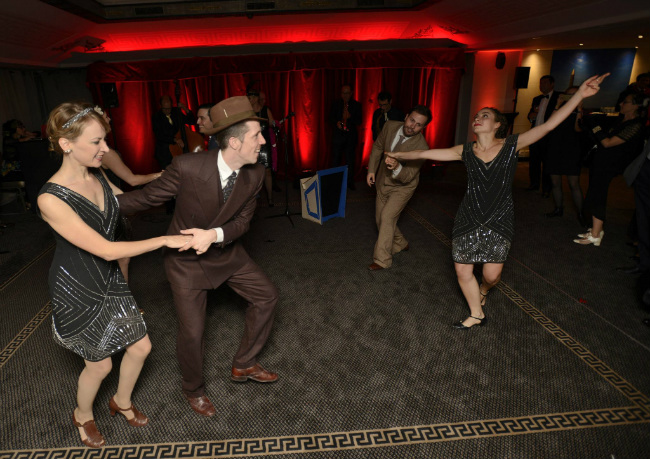 Situated in the Golden Triangle of Paris, the Hotel Napoleon was– in the 1920s– an over-the-top wedding gift from Russian businessman Alexander Pavlovich Kliaguine for his Parisian bride. Today the Kliaguine family still owns the five-star hotel, where the rooms on the top floor afford awe-inspiring views of the Arc de Triomphe and the Eiffel Tower. (And if you book a first-floor suite, you'll get a balcony for ogling the pedestrians on Avenue de Friedland.)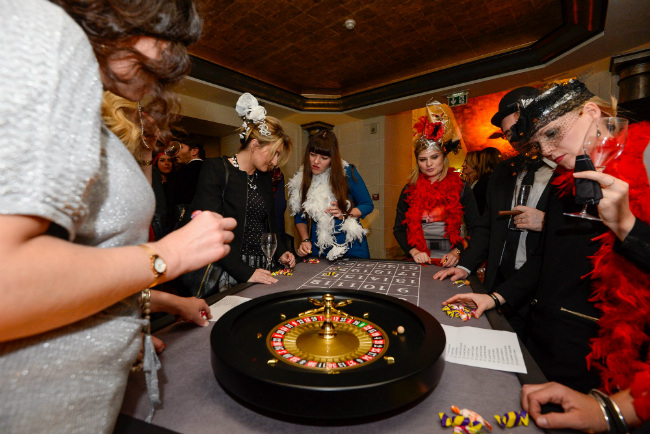 Bonjour Paris found the inauguration soirée to be rip-roaring good time: decadent food stations, an abundance of Champagne (Paillard's Première Cuvée, Rose, and Blanc de Blancs Trand Cru), live music, dancing, and gambling in a speak-easy style room til the wee hours.
Hotel Napoleon [5], 40 Avenue de Friedland, 75008 Paris, Tel: +33 1 56 68 43 21