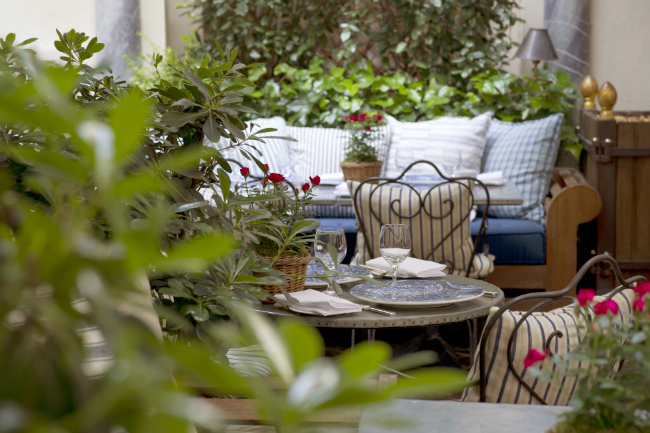 "Everybody's got a hunger, a hunger they can't resist." – Bruce Springsteen
In London on Wednesday 19th June, 2019, at Buckingham Palace, Ralph Lauren became the first ever American Fashion designer to receive an honorary knighthood for services to fashion. The 79-year old design icon was presented with the KBE (Knight of the British Empire) by HRH Prince Charles.
Meanwhile back on Paris's left bank at the handsome four-story Ralph Lauren flagship on Boulevard Saint Germain (a magnificent 17th century hôtel particulier), plans are underway for summer celebrations.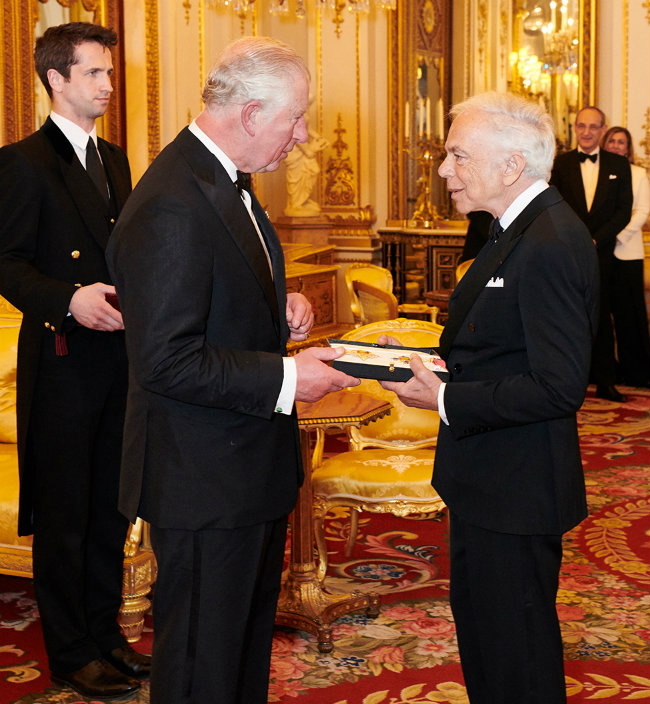 RL– "I don't design clothes, I design dreams"– personally curated every inch of the mansion's transformation in 2010. With a little help from architect Jacques Garcia, it segued from private mansion to luxury lifestyle boutique, the historic building's interior courtyard and former stables now housing the elegant bar/brasserie and bucolic terrace garden.
So, from 29th June-7th July, come celebrate lunch and/or dinner with a special Independence Day menu. These house specials include the following.
Starters: Long Island Watermelon Salad, Sunburst Gazpacho, Tomato salad, Avocado salad. Mains: Grilled Lobster, BBQ Ribs (with corn on the cob & potato salad), Bone-in Rib Eye, Hot Dog. Desserts like the "American flag" Strawberry Sundae with hot chocolate, caramel popcorn and whipped cream. Salute the flag with beers, wine, or Blackberry Cobbler, Strawberry Fields and/or Watermelon Margarita cocktails.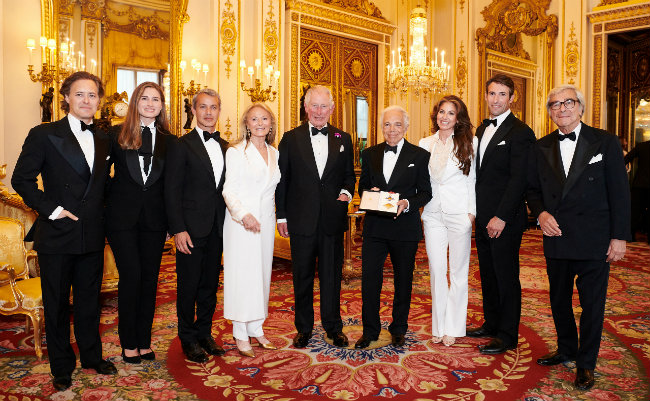 There's no guarantee RL and family will be in the building, but they're certainly there in spirit.
Lunch €75 Dinner €110
Open 7/7
173 Boulevard Saint Germain, 6th
Metro: Saint-Germain-des-Prés
Tel: +33 (0)1 44 77 76 00
Valet Parking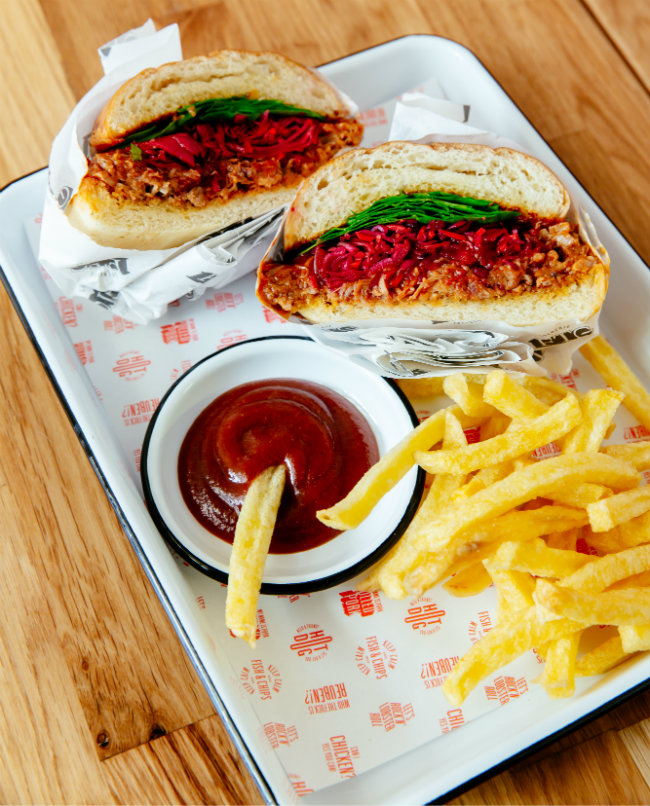 "Independence Day is a day of celebration that I experienced while living and working in New York City. Parades, picnics and barbecues are organized, featuring signature Pulled Pork at FTG is our way of participating in this fabulously festive day," says Greg Marchand, renowned chef/owner and founder of the delicious Frenchie brand.
Pulled pork + fries + draft beer usually €18 but – with a special discount for 4th July it's only €14.40
9, rue de Nil, 2nd
Metro: Sentier
Tel: +33 (0)1 42 21 96 92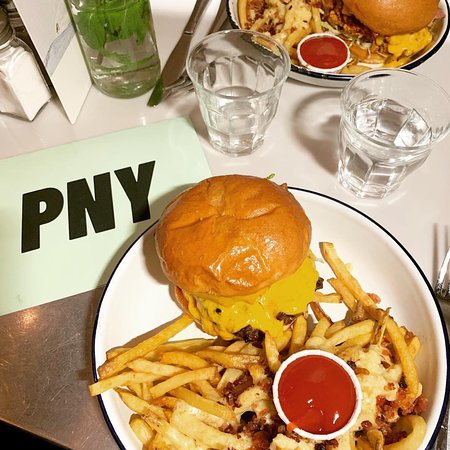 Awarded Figaroscope "Best Hamburger Paris – with mission statement "making the best hamburgers on earth," PNY celebrates the 4th of July at their four buzzing Parisian outposts. Faubourg Saint-Denis: Oberkampf: Le Marais and Pigalle.
Your Ponclet Farm, Brittany Burger (from €12.50) arrives with golden handcut fries (€3.50) drizzled with 18-month cheddar and Waldorf sauce – or sucrine salad.
House classics (from €12.50): Vintage Cheeseburger (Le Ponclet Farm beef, melted cheddar, ketchup, mustard and pickles). The Return of the Cowboy (Le Ponclet Farm beef, 9-month matured cheddar, onion confit, smoked bacon, onion rings, famous homemade Paris Texas BBQ Sauce). Morning California – Le Ponclet beef, 9-month matured cheddar, fresh avocado and secret sauce. Vegan Cheeseburger (€16) Fries (€3.50). Sweet potato fries (€4.60) Loaded fries (cheddar + bacon €4.60).
Or go for Crispy free range chicken breast, panko, 9-month matured cheddar, smoked bacon and fingerlickin' PNY sauce. Match with Stone California craft beer.
Desserts are pure "made in the US of A" – cheesecake, banana pancakes or the Lumberjack  – milkshake, vanilla ice cream, maple syrup, Bourbon and whipped cream.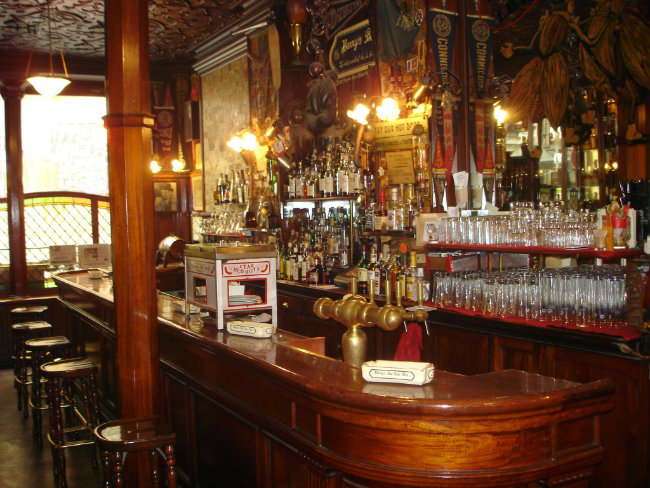 Celebrating since 1911. In Ian Fleming's short story "From a View to a Kill", James Bond heads for Harry's Bar on his first visit to Paris at age 16. Following the instructions in Harry's advert in The Continental Daily Mail, he asks the taxi driver to go to 'Sank Roo Doe Noo'. Thus begins one of the memorable evenings of his life, culminating in the loss of his virginity – and his notecase!
Cocktails created here include spicy Bloody Mary (vodka, lemon and tomato juice, Worcestershire shire, Tabasco, salt and pepper, €14) and the tangy Side Car (cognac, Cointreau and lemon juice). For something more modern, try the Açaï Caipiroska (Absolut Açai vodka, lime and sugar), perfect with a fat hot dog (€6.50). And for an alcohol-free drink, there's a collection of fruit juices (€6.50)
The piano bar downstairs – where Gershwin worked on the legendary An American in Paris – brings Harry's to life from Monday to Saturday.
See you there! God Bless America!
5 rue Danou, 2nd
Metro: Opéra
Tel: +33 (0)1 42 61 71 14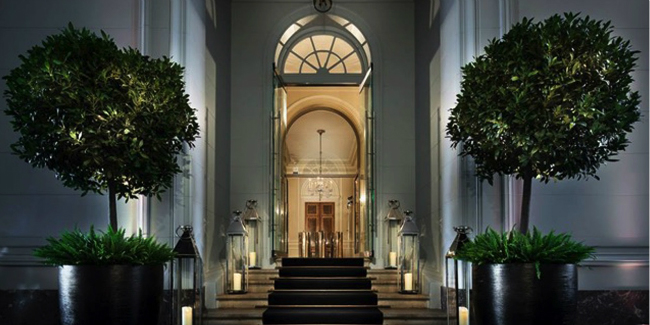 Booking's open for the launch of the American Center for Art and Culture, formerly known as the Mona Bismarck American Center.
To celebrate the event, and American Independence Day, composer and saxophonist Patrick Zimmerli has curated a Pan-American group for an unforgettable concert.
Zimmerli and his musicians plan a memorable evening celebrating the uniqueness of America. The musicians, from different backgrounds, representing the fundamental multi-ethnic character of America are united by their love of music and Paris.
Expect a musical exploration of "What it means to be American".
Free concert, from 6 pm.
34 avenue de New York, 16th