Top Picks for La Rentrée 2019 in Paris: Our Expert Picks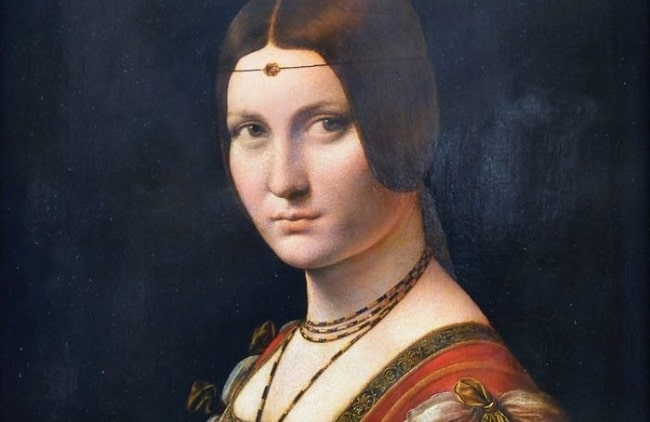 It's La Rentrée! After a months-long vacation in France, students return to the classroom, and Parisians to their offices. There's a lot of excitement and a buzz in the air. September is also marked by new, blockbuster museum exhibits, restaurant openings and the like– as la rentrée is more like a new year, marking a fresh beginning. Here our expert contributors share some of their top picks for fall 2019. Anything we've missed? Please share your recommendations in the comments section below.
Art!
We've been hearing a lot about Leonardo da Vinci this year – the 500th anniversary of his death – with events in Italy, France, the UK and the US. Of course, the Louvre is going all out to crown these efforts with a flagship event spanning the entire evolution of the work and ideas of the great Renaissance genius. [Read more about the exhibit here.]
I'm also really looking forward to the Francis Bacon retrospective at the Centre Pompidou as it will compare the impact that different works of literature had on his art, which is a very interesting approach.
And I'm also very curious to see Jeff Koons' tulip sculpture, 'Bouquet XXL,' created in homage to the victims of the 2015 terror attacks, finally go up in a designated site near the Champs Elysées (and visible from the Petit Palais). The pick for the original site– next to the Palais de Tokyo– caused such controversy that the sculpture was made "homeless" for three years. It's expected to be unveiled for the Nuit Blanche festival on October 5.
— Sylvia Davis is the arts correspondent for sister publication France Today magazine
Belleville Bites
High up in Belleville, in the area around metro Pyrénées, the restaurant Le Petit Vingtième serves up a limited (read: quality) menu and offers an exemplary wine list. The prices are a bit higher than what you'd pay at another neighborhood restaurant, but in the kitchen there's a touch of Alsace and an impeccable freshness of ingredients and obvious care with which they are prepared. Owner Julien shares anecdotes and samples of grands crus late into the night. Highly recommended!
Le Petit Vingtième, 381 rue des Pyrénées, Paris 20th arrondissement
Tel: +33 (0)1 43 49 34 50
Closed Sundays
— Allison Zinder has lived in eastern Paris for 20 years, and she accompanies travelers on their discovery of the little-known parts of the city through her business, Paris on the Edge.
Coat Shopping
How will I celebrate the return La Rentrée? With a hunt for the manteau of my dreams, that's how. Since the age of ten, my favorite back-to-school ritual has never failed to boost the mood. Because everything seems possible when you're wrapped in a brand new coat, especially under the brisk blue-skied days of September. This year, I'll most likely start my quest at my sister Wendy's new favorite shop in Paris, Paperdolls.
Located in Montmartre-Abbesses since 2011, Candy Miller's shop rocks an over-oversized dollhouse vibe, possessing retro floral razzle-dazzle from floor to ceiling. The one-of-a-kind garb is bright, eclectic, and hand-stitched in France by Candy's favorite indie designers like Hân Nguyen, Lisa Pearl, and Gaëlle Barré. Showcased in flying kitchen sinks, bathtubs, and gigantic chest of drawers, Alice of Wonderland would have lost her head here, I am certain.
Tip: Candy is nearly always in the shop (open Monday through Sunday), so it's possible to get some one-on-one styling assistance from her. Cute as a button is how my sister felt in the Madeva coat she purchased during a visit back in March. As of today, the trench coats currently in stock are available in green, black, and tan. The chocolate vinyl trench coat with the white topstitching just walked out the door. After I paid for it, of course. #Guilty
Paperdolls
5 rue Houdon, 18th arrondissement
Métro: Abbesses, Pigalle, or Blanche
— Theadora Brack is a Paris-based writer who has a regular column, called "My Life in Paris," in France Today magazine.
El Greco
There are several exhibits opening in Paris, but the biggie is the El Greco retrospective at the Grand Palais, October 16 to February 10. As an El Greco fan who's gone to Spain and Greece to glimpse his genius, I'm drooling in advance for this massive show. The best way to get tickets is through the Grand Palais website (in English if you choose). The prices can't be beat: Free from children under 16, 9 Euros for 16-25, 13 Euros general admission.
— Dimitri Keramitas is a writer (film critic, fiction) and the director of the creative writing program at WICE, a Paris-based organization.
European Heritage Days
Ahhh la rentreé, the unofficial marking of the end of summer. The days get a little more golden, the leaves fall and the nights begin to cool down. La rentrée also signals that my favorite weekend of the entire year is coming up. On September 21 & 22, it's Les Journées du Patrimoine— the blessed weekend that many of the historic buildings normally closed to visitors in Paris open their doors. You'll have the chance to peek behind the curtain of the Hôtel de Ville, Palais de l'Élysée, Sorbonne and so many more sites– a Paris history lover's dream.
— Claudine Hemingway is a regular contributor to Bonjour Paris
Fleur de Pavé
You've been wondering what happened to Sylvain and Sarah Sendra since the excellent Itinéraires in the 5th arrondissement closed. Here's the good new news! Following two years of culinary-based voyages exploring Lebanon, Japan, and Qatar, chef Sendra is back in town. (He honed his skills at Roellinger, Cancale; Du Temps au Temps, rue Paul Bert; Chèvre d'Or Eze; Roussillon, London & our favorite Itinéraires.)
Find him and Sarah at Fleur de Pavé, near the Stock Exchange where they've transformed the classic bistro Mémère Paulette, creating a new contemporary universe on two floors with bar and open kitchen. Menus include Sendra classics plus plenty of references to their travels. Organic vegetables from his bestie Asafumi Yamashita, the Yvelines based "haute couture" market gardener (salade du jardin de Monsiur Y, old parmesan, praline vinaigrette). Welcome back!
Lunch formula €45 Tasting Menu €95 (with cheese €113 /wine pairings +€68). A La carte about €70.
5 rue Paul Lelong, 2nd arrondissement
Metro: Bourse
Tel: +33 (0)1 40 26 38 87
Closed Saturday-Sunday
— Margaret Kemp is a regular contributor to Bonjour Paris
Maison
Food-loving Parisians mourned the day that chef Sota Atsumi left Clown Bar, a bistro hot spot in the 11th. Now he's back with his very own venture called Maison. Needless to say, this new restaurant is highly anticipated so snag a reservation while you can. (A search with Maison's online booking tool showed some availability in October.)
3 rue Saint-Hubert, 11th arrondissement
Closed Mondays and Tuesdays
— Mary Winston Nicklin is the Editor of Bonjour Paris.
A New Cinema Hot Spot
Although it opened a few months ago I haven't had time yet to check out Beau Regard, a new cinema in Saint-Germain-des-Près, as during summer I always head to La Villette to make the most of the open-air cinema. Now that's finished I'll finally be heading over there to catch a film, and try Beau Regard's stylish bar and restaurant, with a menu designed by Michelin starred chef Mathieu Pacaud.
— Nicola Leigh Stewart is a lifestyle journalist who after living in London and Madrid has finally settled in Paris.
Photography, Anglophones, and Books
I'm hoping to be able to catch "Objectif Femmes," an annual exhibition focusing on the work of women photographers: this year it will be at the mairie of the 9th arrondissement from October 2-8. I'm also looking forward to getting to as many of Adrian Leeds's Après Midi meetups as I can this fall. It's a great place to meet other Anglophones (from all over the world, including France!), and hear interesting guest speakers. And I'll be watching to see what special events will be taking place at the wonderful Red Wheelbarrow Bookstore  and at the American Library… Finally, anyone who is new to Paris, or who is contemplating a move here and who is in town on October 5 should definitely consider going to the Bloom Where You're Planted orientation seminar at the American Church.
— Janet Hulstrand is a writer, editor and teacher based in Essoyes, a beautiful little village in the Champagne region.
Reopening of the Théâtre du Châtelet
The long-awaited reopening of Théâtre du Châtelet after a 2 1/2 year renovation will be celebrated over the weekend of September 13 through 15. Giant marionettes from Mozambique will greet the public on the parvis in front of Hôtel de Ville and lead the curious to the theater to view selected renovations. Performances of "Parade" take place evenings all three nights; matinées are available on Saturday and Sunday. We bought our tickets as soon as the event was announced and look forward to joining in the festivities and describing them for Bonjour Paris.
— Roni Beth Tower, a psychologist and dedicated Francophile, is a regular contributor to Bonjour Paris
The Stamp Market (Marché aux Timbres)
I haven't collected stamps since I was a child but to stumble across the open air stamp market was an unexpected delight. At the bottom of the Champs-Élysées in the Carré Marigny lies the garden of the Champs-Élysées, behind the Élysées Palace. Here on Thursdays, Saturdays, Sundays and school holidays, stall holders set up their wares under rain proof canopies. You don't have to be an expert philatelist to wander up and down the aisles. Letters, postcards and even phone cards are for sale and items can be either bought or sold with an appropriate amount of haggling on both sides. If you are looking for a more unusual souvenir to take home, I can thoroughly recommend an hour here perusing a market that first began in 1887.
When you are done grab a sandwich and a drink from the nearby food stalls and picnic on the grass. You can always imagine President Macron eating just behind you at the same time. Not, I venture to imagine, a baguette and a coffee out of a cardboard cup, but it will still taste great after a morning's sightseeing!
— Marilyn Brouwer is an established freelance writer and regular contributor to Bonjour Paris
Lead photo credit : Portrait de femme, dit la Belle Ferronnière - Musée du Louvre. Photo by Musée du Louvre, dist. RMN - Grand Palais - Angèle Dequier
Leave a reply
Your email address will not be published. Required fields are marked *