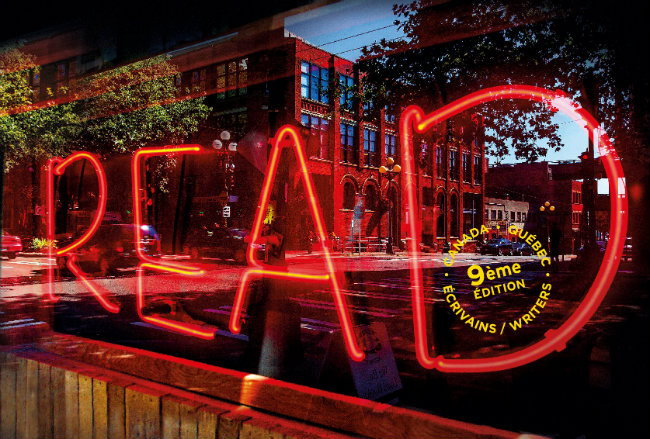 Just think: Michael Chabon, Dan Chaon, Jeffrey Eugenines, Lauren Groff, John Irving, Richard Powers, Richard Russo, Colson Whitehead, Jacqueline Woodson and a few dozen more, all at one place. Well, several places, at different times over three days—but at one literary festival.
The most impressive event dedicated to American literature isn't in Paris, but in the leafy eastern suburb of Vincennes. [1] For nine years now the town has hosted the Festival America with a multitude of special events. Many renowned authors come to participate, and this year is no exception. An inexpensive pass gives the right to attend a host of activities. "America" doesn't only mean U.S., by the way—writers from all over the Americas are invited, and every year one nation receives special attention. This year the honor goes to Canada.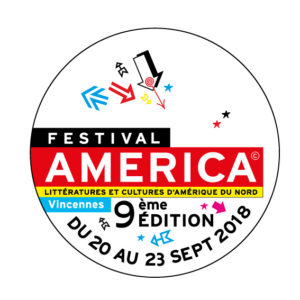 The city's elegant town hall will feature a Bookstore Café organized by local booksellers, where writers (and actors) will read from their works. Outside on the esplanade the public can browse books at stands underneath tents and have them signed by some of the authors. These events are free and open to the public. Other events are free for pass-holders but some may require reservations. John Irving's appearance at the Pompidou Center, in Vincennes, is already fully booked. (Places may still be available at another event at the Pompidou featuring Pulitzer winners Michael Chabon, Jeffrey Eugenides, Richard Russo, and Colson Whitehead). Reservations are also needed for a series of breakfasts where a group of up to 10 persons takes part in an informal session with an author.
There's more! Writing workshops, master classes, and a talk in homage to Philip Roth are on offer. Also screenings of film adaptations of books, concerts and events aimed at young people. Two prizes will be awarded: a prize for best first novel by a North American writer, and a prize awarded by readers of the city of Vincennes.
Although the pass, which can be for one or both weekend days (Friday events are free) is cheap (20 Euros for Saturday-Sunday) a drawback concerns the ease, or lack of it, in buying the pass. Because it's in the form of a red ribbon bracelet, on-line purchase isn't available. The public can purchase the pass at several sites in Vincennes. I bought mine at the Mille-Pages bookstore in Vincennes, an attractive establishment with a large selection of books from Anglophone countries (in the original and translated) only 10 minutes from the metro and RER stations.
This year's Festival America runs from September 20 to 23. For detailed information go to festival-america.com [2]
View this post on Instagram