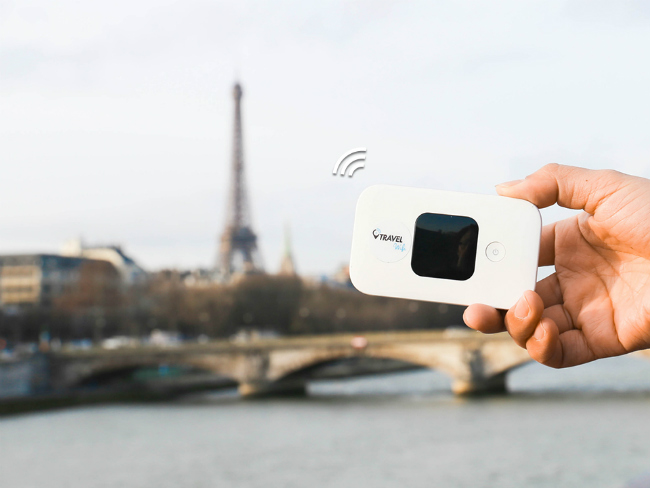 If you haven't heard of a Mobile Wi-Fi Hotspot (also known as mifi or Pocket Wifi), this article will change the way you travel! Travel Wifi rents Pocket wifis, allowing foreigners to stay connected all the time, anywhere in France and in Europe.
What does it look like?
As its name suggests, a Pocket Wifi is a physical device, smaller than a phone, that fits in a pocket! It connects to local 4G and creates a Wifi network around it. With a Travel Wifi Hotspot in your pocket or your purse, you can connect up to 10 devices (iPad, smartphones, laptops…) to the Internet everywhere you go for around 8€ per day.
This is what you receive: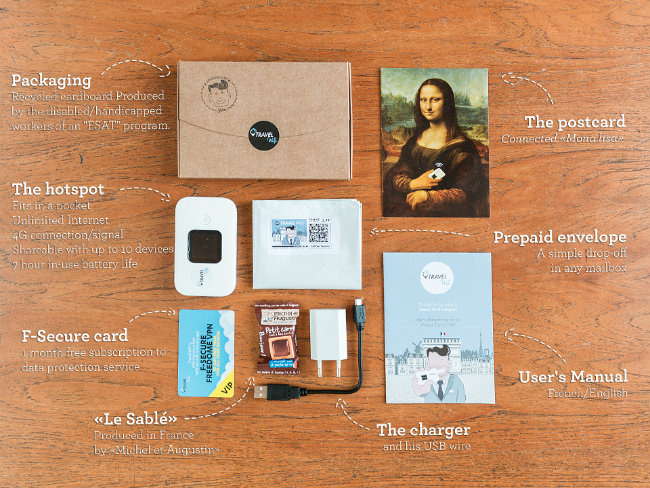 Where can I get it?
You have several options.
Option 1: You can choose to receive it at your hotel, apartment, or the post office if you reserve it on the website here. It takes under 2 minutes to fill out the form on the "book now" page and proceed to payment. You will receive the confirmation email, and Travel Wifi will take care of everything and deliver your hotspot to the designated address on time! It will be at your hotel's front desk or in your mailbox.
Option 2: Pickup. You can pick up your package at the Travel Wifi office in the center of Paris at 9 rue aux Ours, 75003. This is the best choice if you want to have it in hand immediately. This also allows you to meet the team in person, and the staff is happy to share some tips about Paris with you over a cup of tea.
Option 3: You can collect your Travel Wifi at CDG or Orly airport (arrivals level, more information can be found in this blog post), or at the Galeries Lafayette (40 Boulevard Haussmann, 75009 Paris) at any "Point Information Tourisme" desk. Just head to the desk, and book on the spot! No pre-reservation required.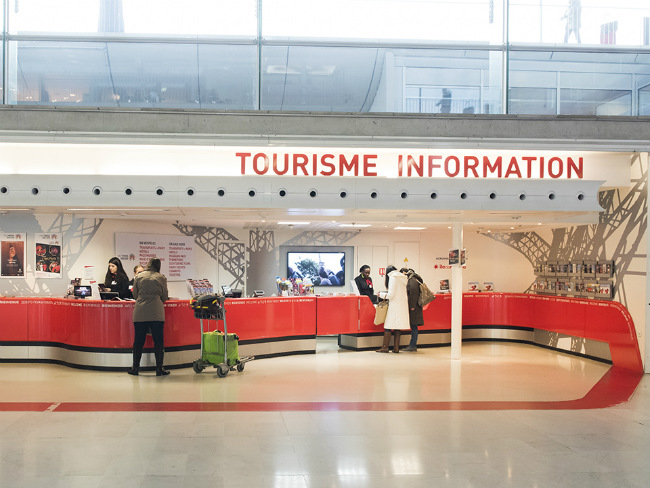 Now you can enjoy fast Internet with a huge data plan during your stay in France or Europe. On the last day of your rental, don't forget to send back the complete package using the prepaid envelope provided, and to share your experience on social networks! For more information, go here.